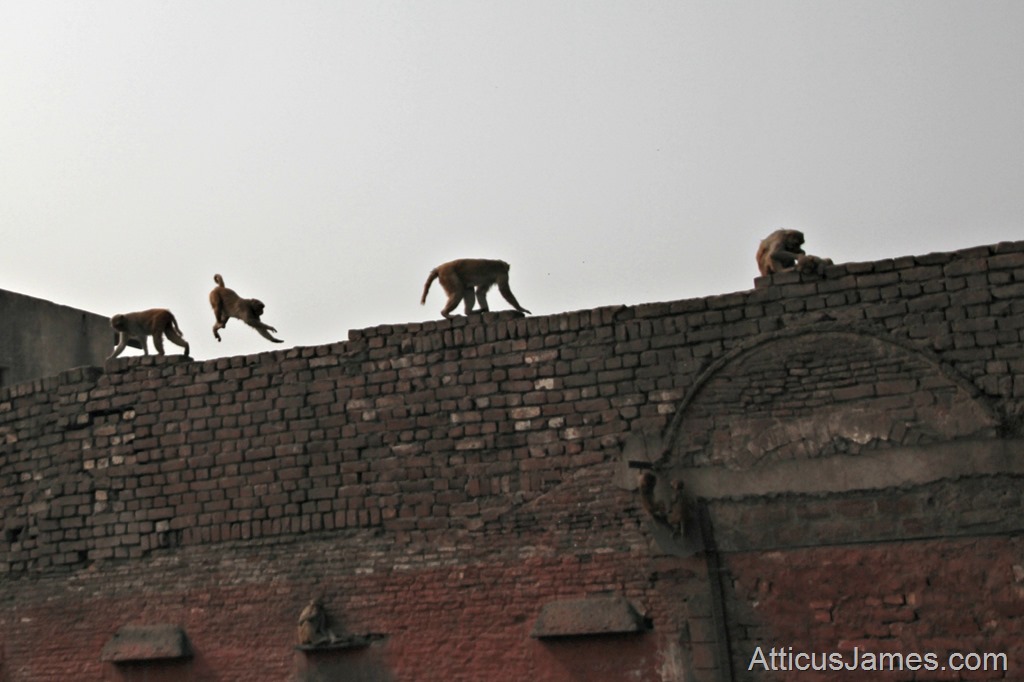 See ya later Delhi! I am heading to Agra!
I am going to skip ahead for a minute and say Agra is where the Taj Mahal is.
Great Driver
From Delhi to Agra is about a 4 hour drive. We had a nice time with Ram Niwas our driver.  He told us about the area as we were driving through and about his family.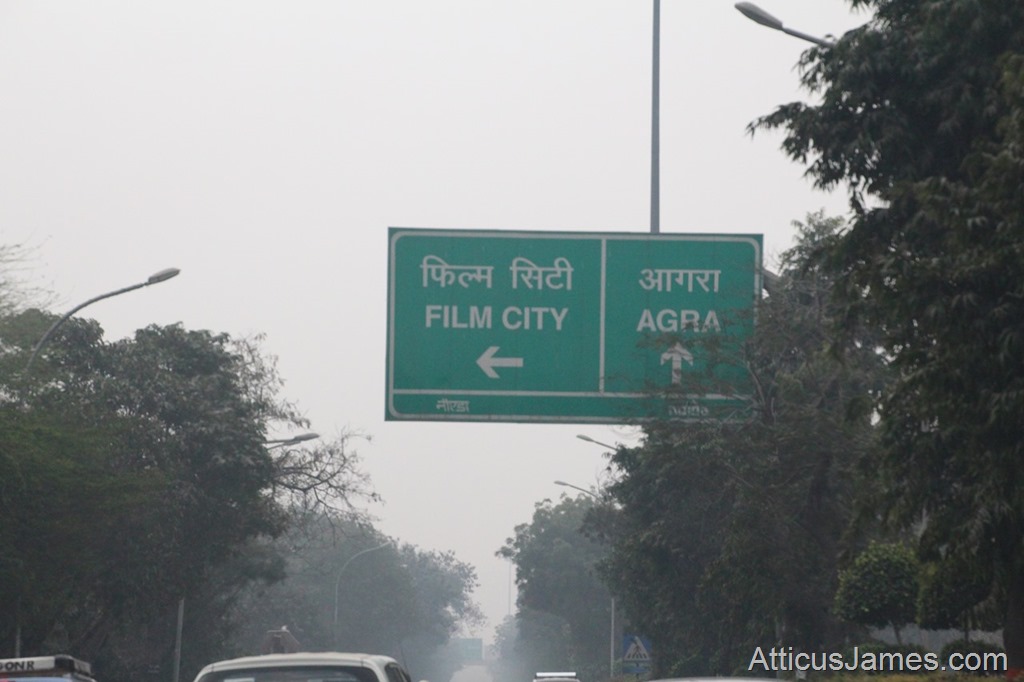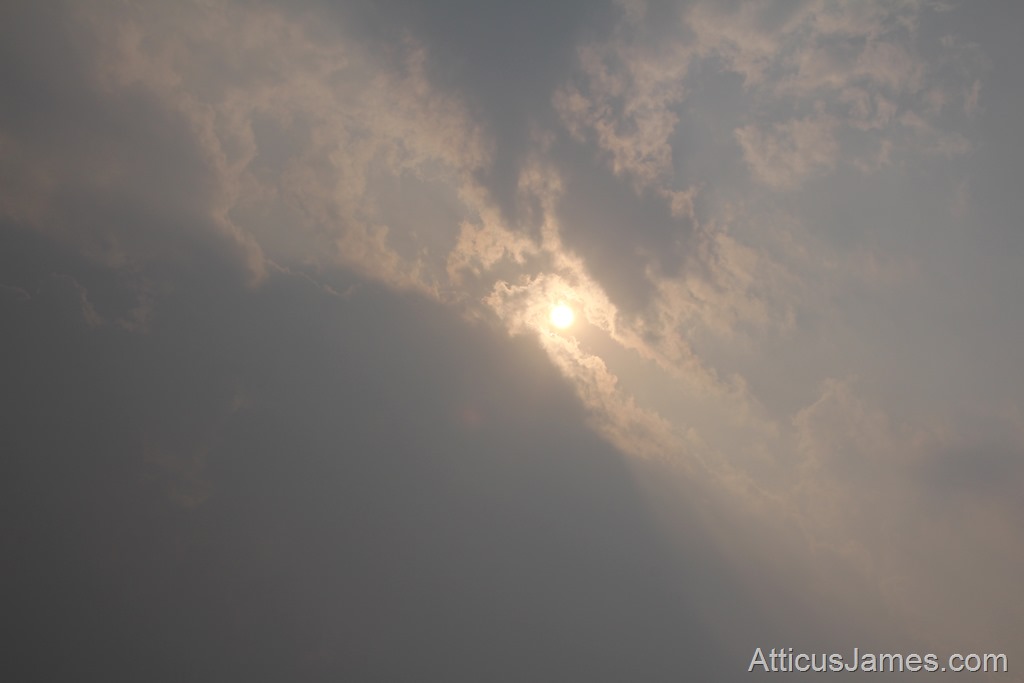 The sun made a brief appearance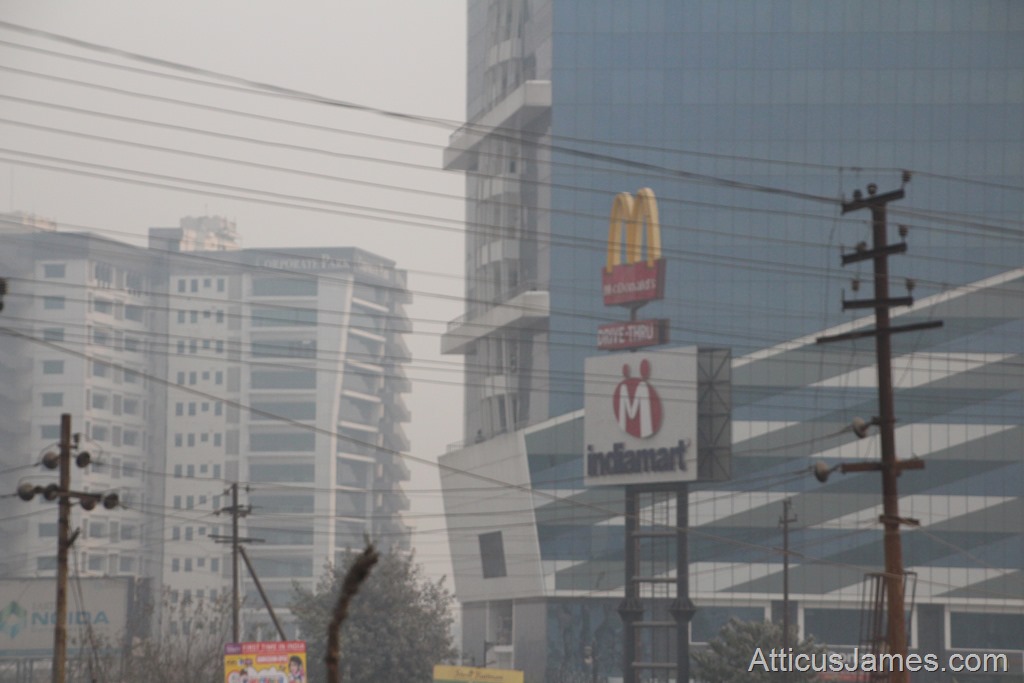 We didn't stop, I really am enjoying the local food!  If I could eat Indian food and never have Micky D's again, I think I would okay with that.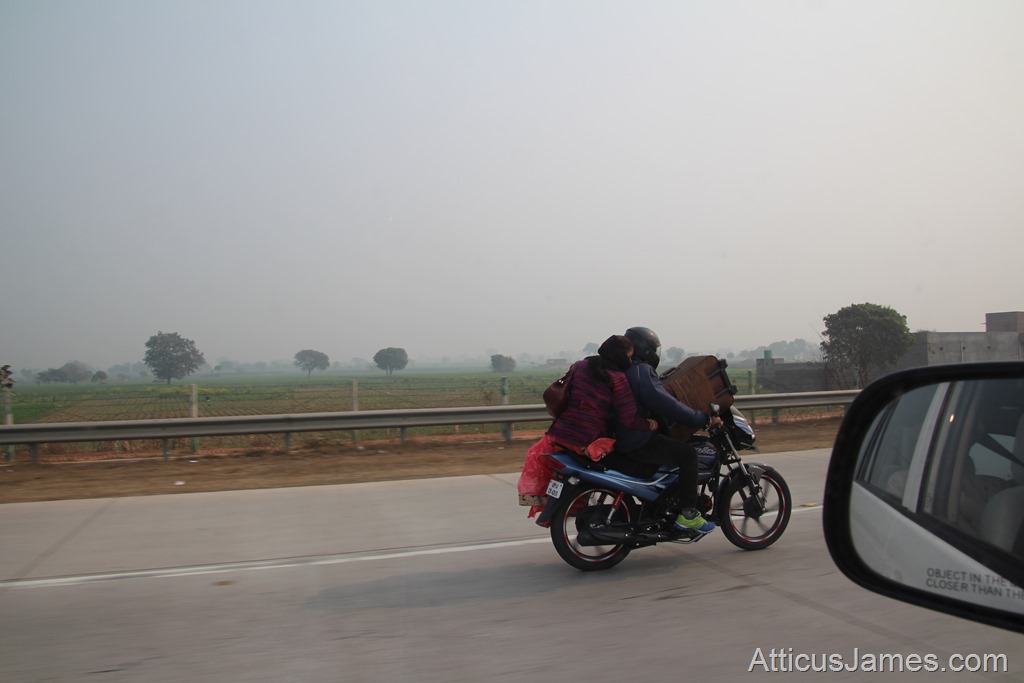 This is normal!
The Taj Mahal
I can say this, I don't care for Agra. If I never came back, I think I would be okay with that. I am amazed that for an area that is so well traveled and visited by the world, it is still surrounded but what looks like a war torn country. This area does not seem safe. Personally I found the Taj Mahal to be so busy that it was like a hot summer day at an amusement park.  It was like everyone was pushing to get a spot.  There are just too many people in one area.
I am thankful to have had the chance to visit here.  Taj Mahal is checked off the bucket list.  However, unless the woman I marry says this is a must for her, I just don't see a reason to return.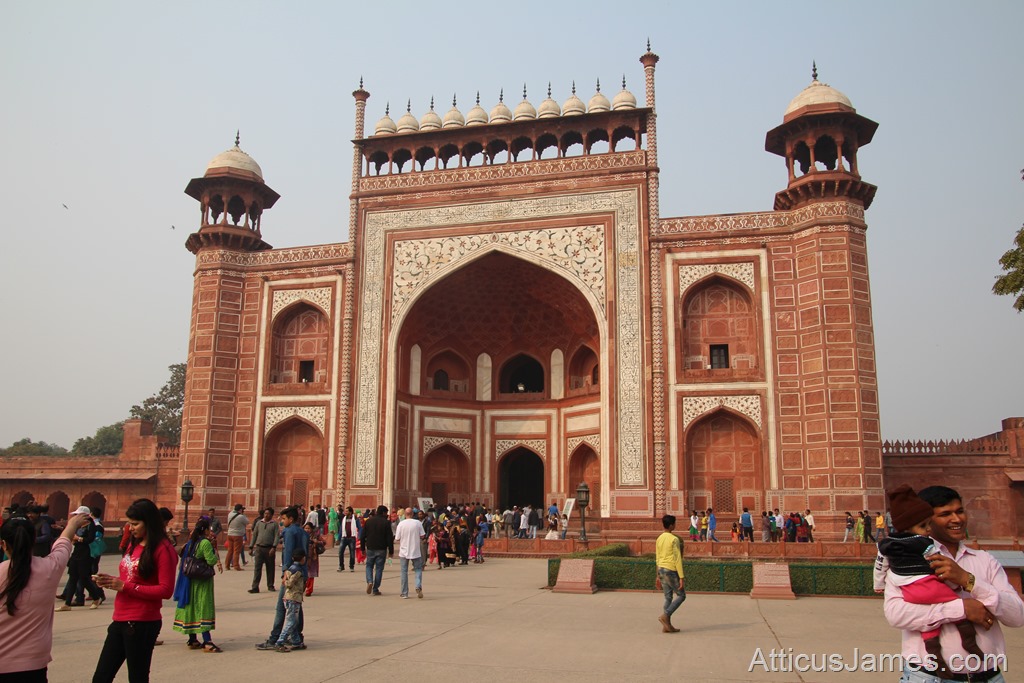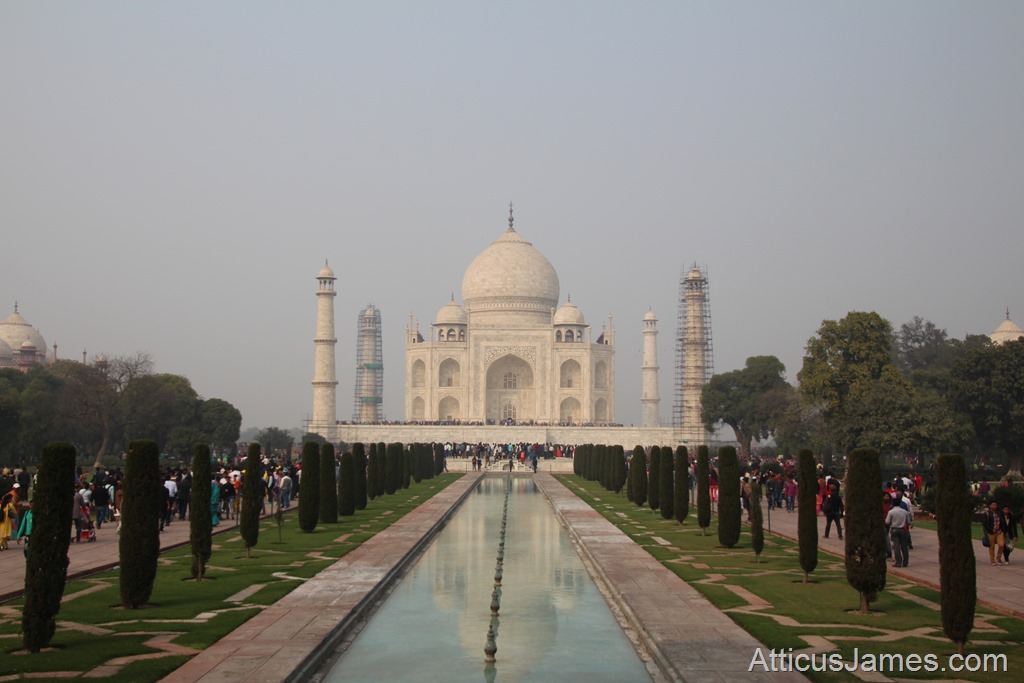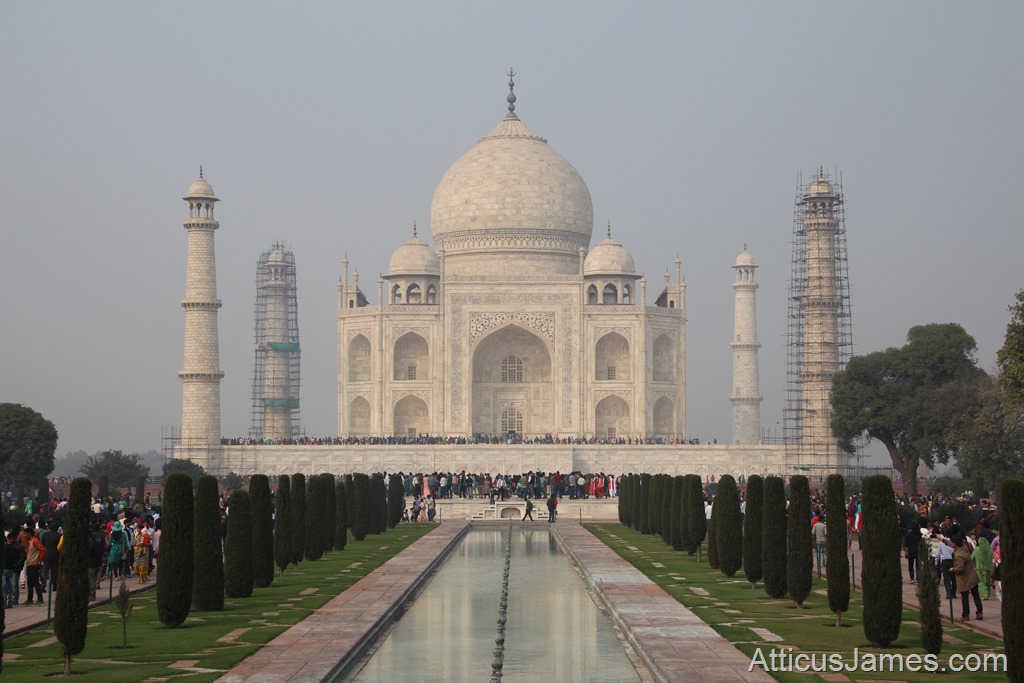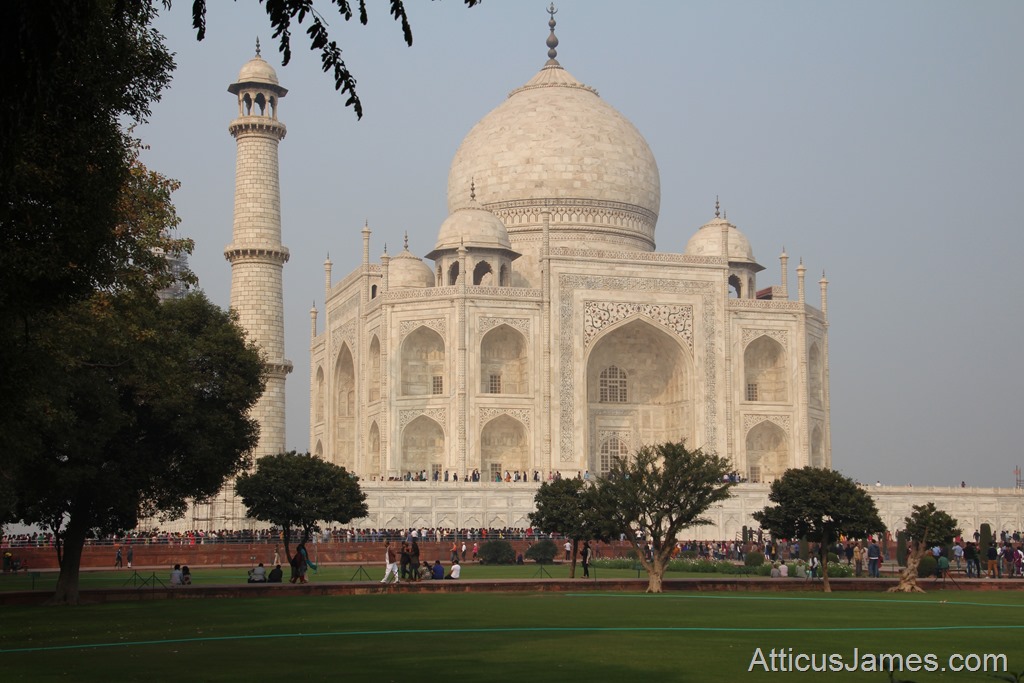 The Poverty
You know the scenes in war movies where the special ops guys are driving around and the locals are fine but you know they are in a danger zone… that is what Agra feels like to me. I feel like I am in a movie and the sh*t is about to hit the fan. We will be leaving in the morning to head to Jaipur and I am very happy with that.  Agra is the 19th largest city in India, with about 1.7 million people.  Delhi had 16.3 and was the 3rd largest.  The area I am from has 6.9 million.  Just no comparison.  And we will be in Mumbai at some point with 22 million.  And that is only the 2nd largest city in India.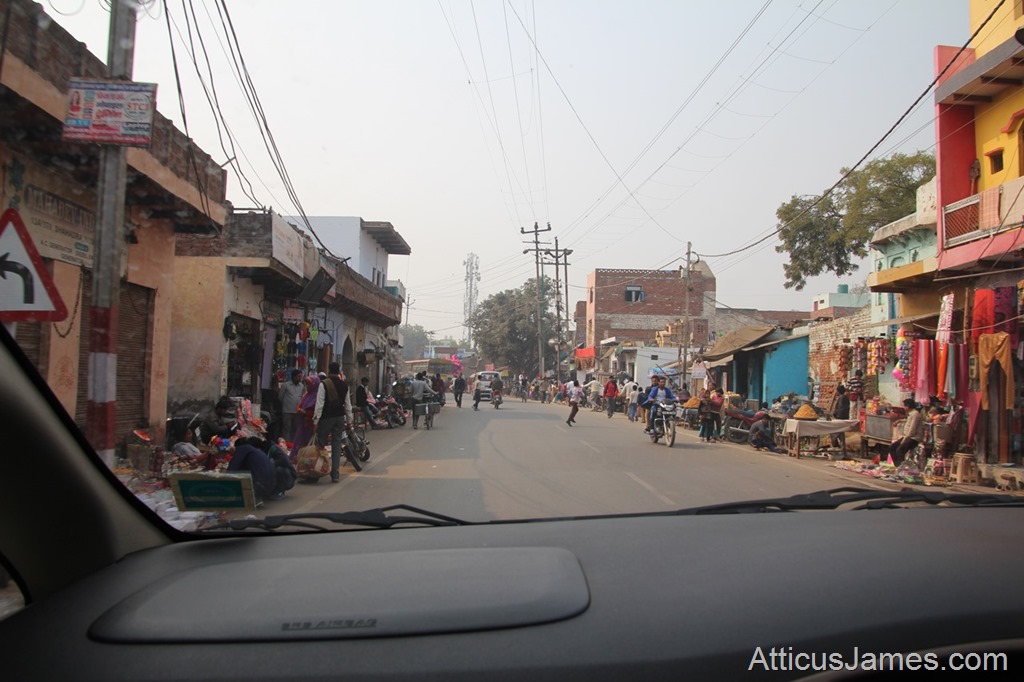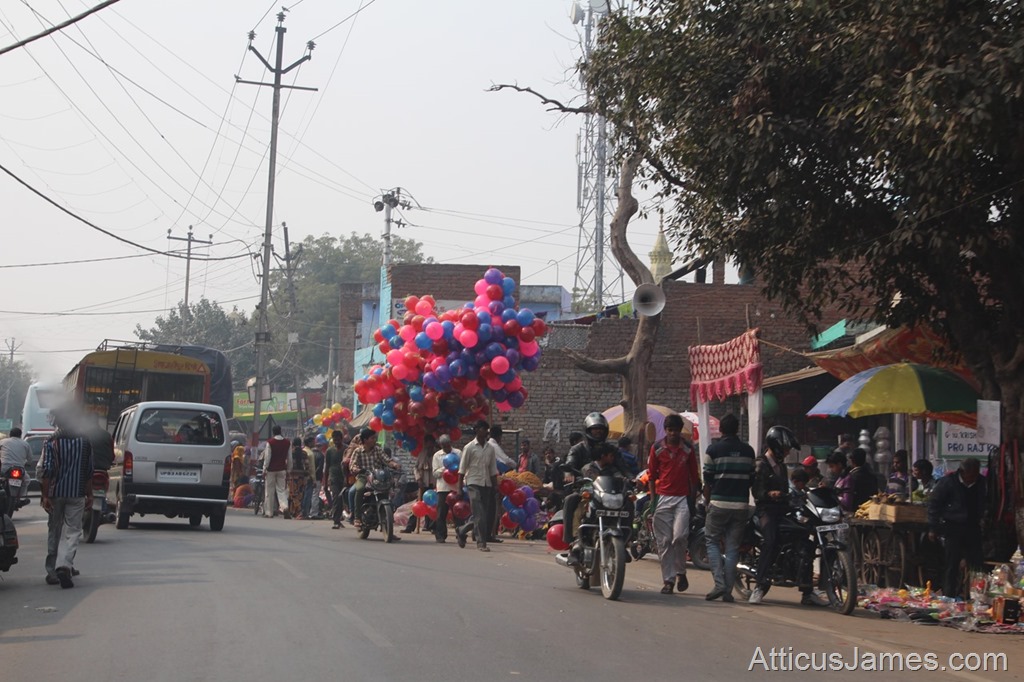 Balloons always brighten the day.
FOG/SMOG/SMOKE
The fog/smog/smoke has been heavy all day so my photos have been less than desirable, but I did my best.
We had lunch at a place just 200 meters from the hotel. It is not safe to walk that far for dinner. I think we will just bunker down for the night and maybe grab something here at the hotel.
I feel a Rant coming on!
We saw Agra Fort which was interesting. I was very upset to see all the graffiti. People can be such jerks. I hate to see where they are destroying history. This is a sad fact when it comes to historical places all over the world. People feel the need to deface the places with their name, as if they matter at all, when it comes to the history of the place you are visiting. I'd like to poke a few of these people in the eye and tell them to stop that! But, that would be rude and I was not raised to do that in crowded areas where they can cry and make a fuss about it to everyone around… I mean I was raised not to poke people in the eye… yeah.
The Animals of Agra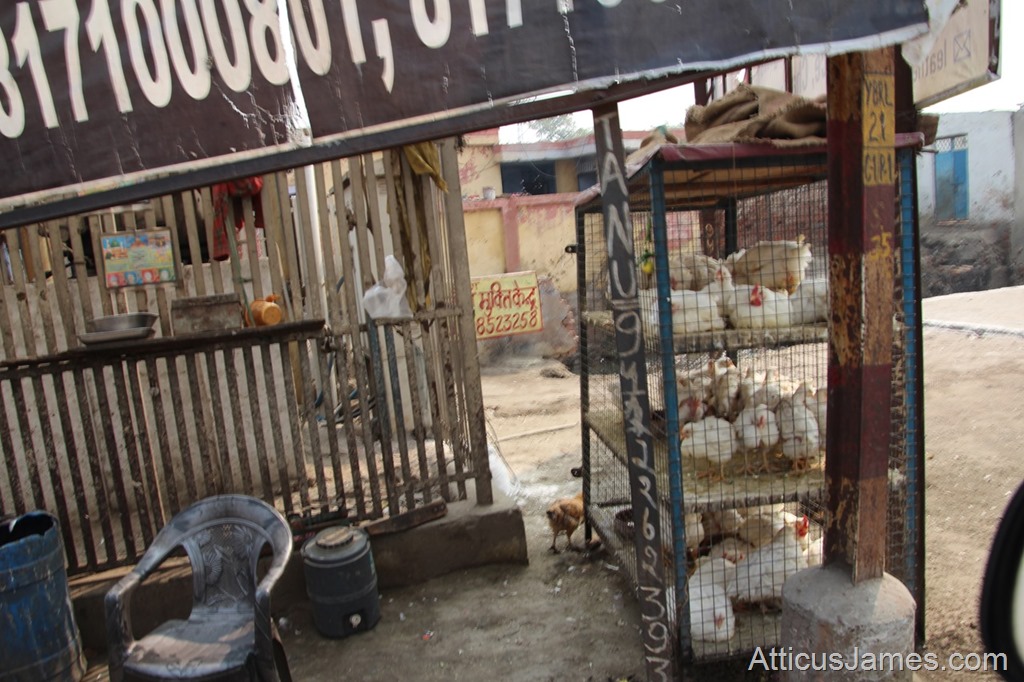 Chickens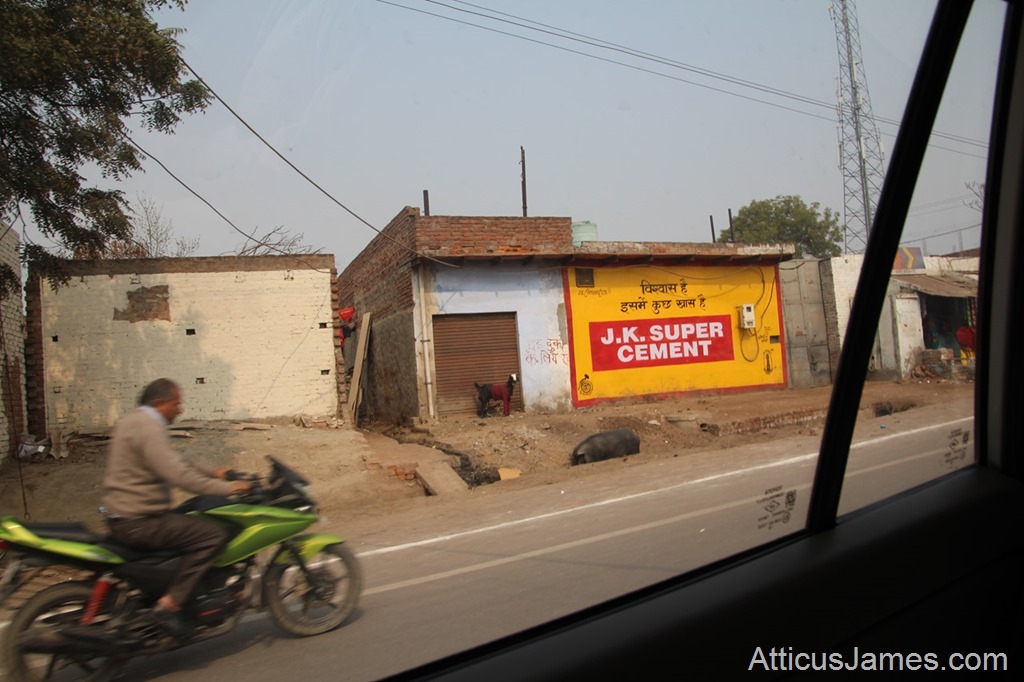 A goat in a sweater with a pig in a gutter.  There is a joke in there somewhere…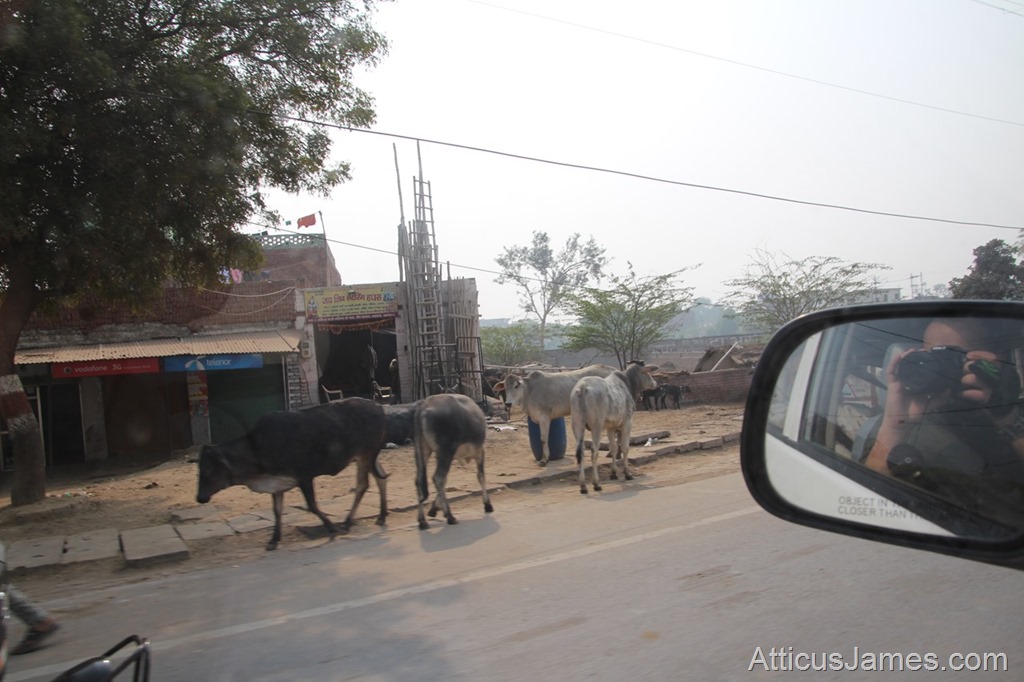 Lots of cows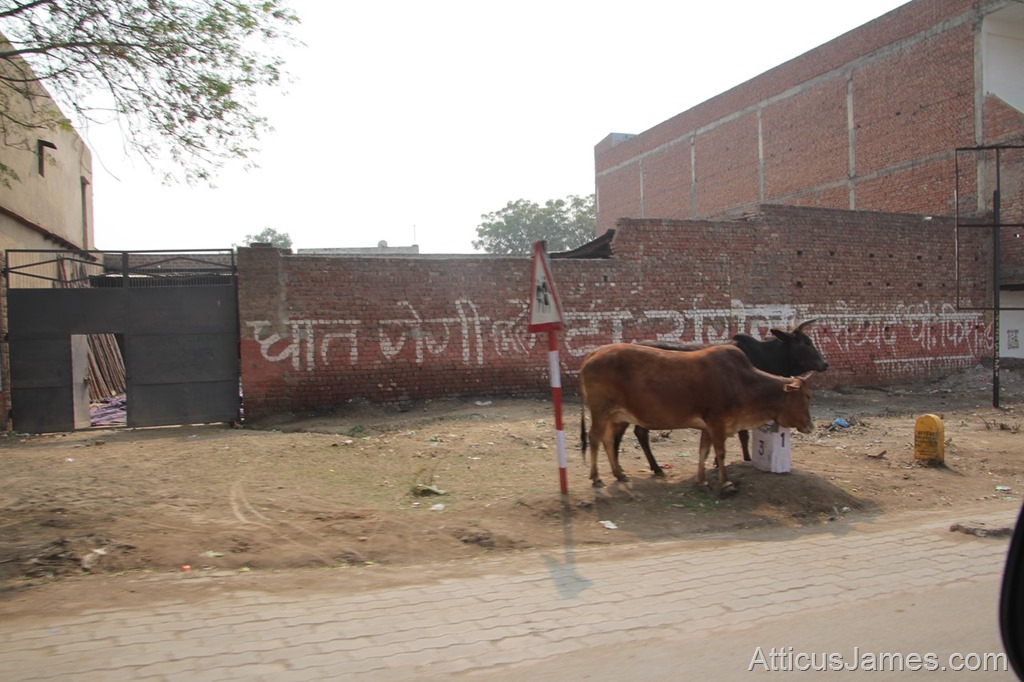 more cows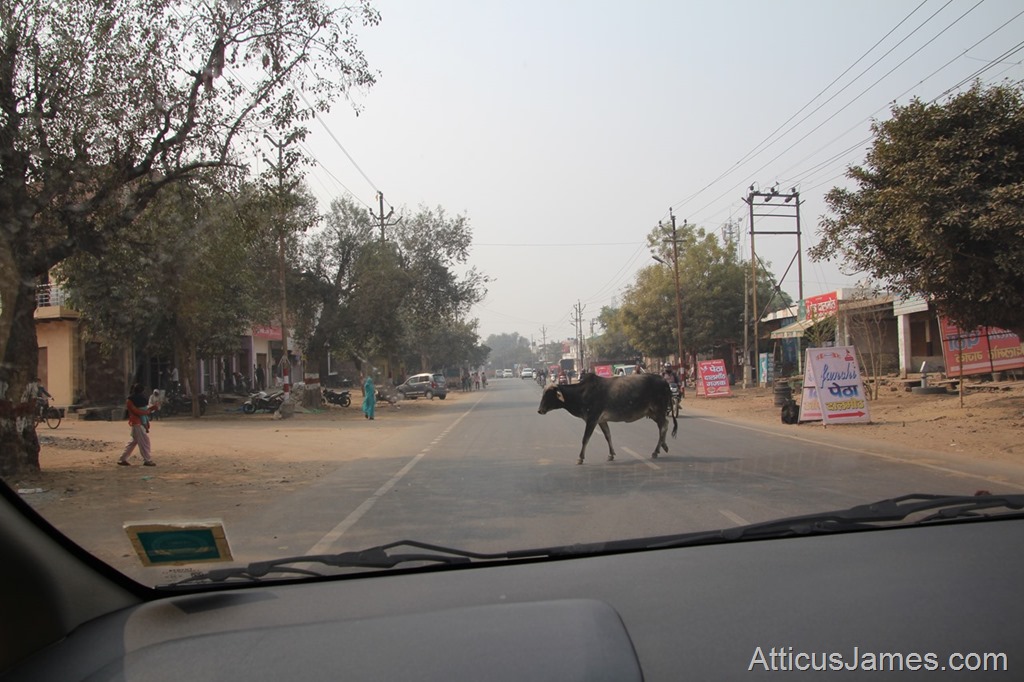 and a of course, a cow crosses the road.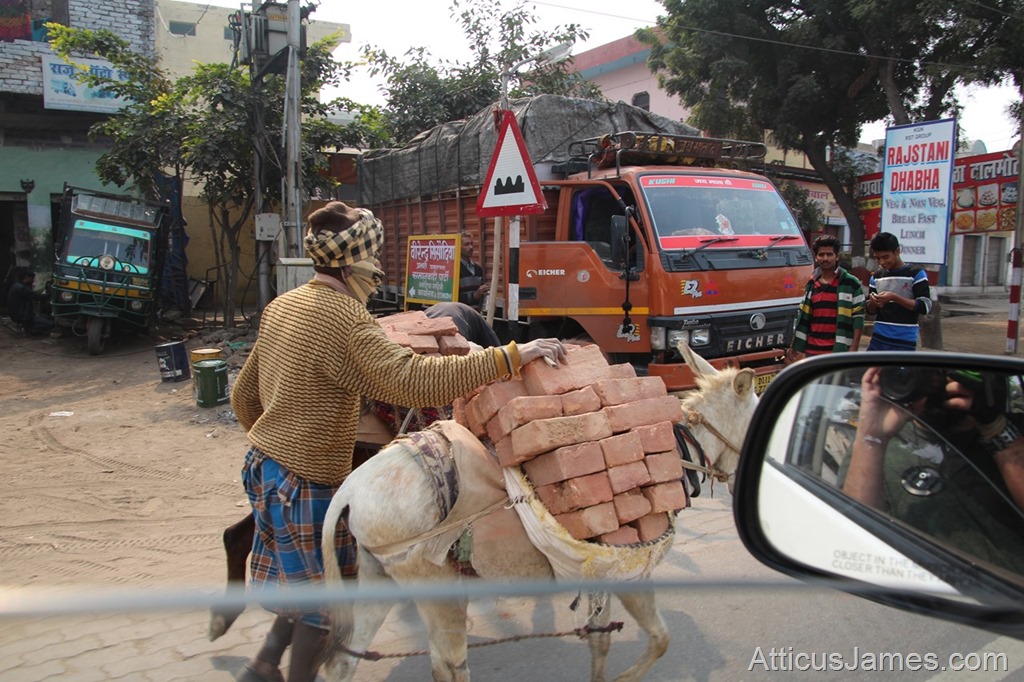 But some of the animals actually work for a living.