S o today we were picked up from The Elephant Court to head out for a boat ride. I am getting car sick anywhere we go now. It is becoming a nightmare. I am worried about the bus tours we have planned in Dubai because I have been sleeping the sickness away.
Return Visit Planned
We only spent one night at The Elephant Court. I would like to come back with a lady friend someday in the future because this is a nice hotel for couples.
We went from the hotel, straight to the house boat tour in Alleppey. This is a private tour. Just for the two of us. Grandpa has been on this tour before and he said he enjoyed it. I was really looking forward to it due to his experience. We hopped on the boat and off we went.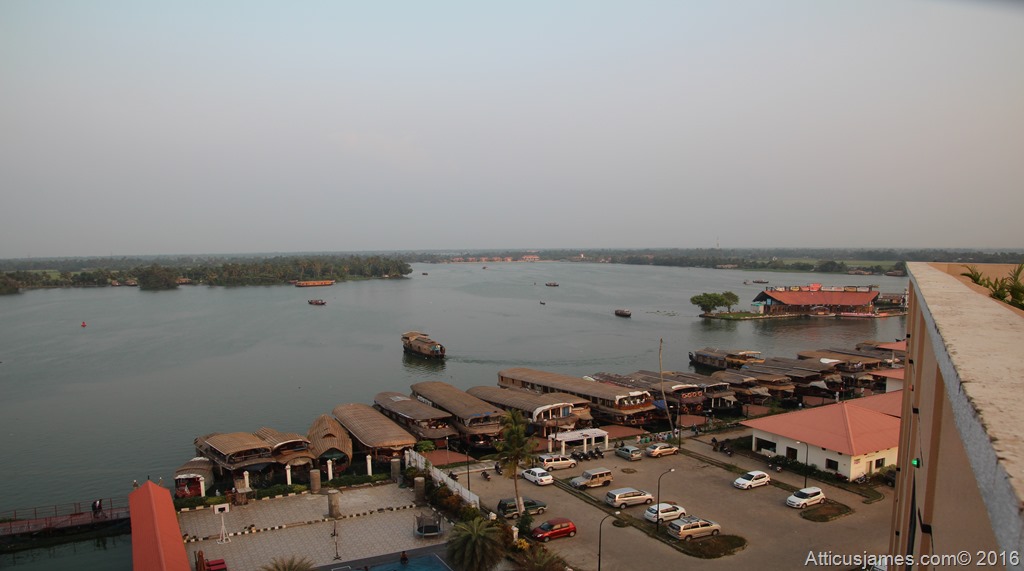 All this travel screws with our hunger and makes it hard to ever be hungry. The tour had a lunch scheduled to be served on board. We rode for about 35 minutes before we docked for lunch. They served us more food than we could eat. The boat was a nice side house boat and bigger than needed for just the two of us. After lunch we sat there and waited and waited, but the captain never wanted to take is back out to tour. I finally just asked him to take us back to our car and he did. Ending our "tour" an hour early. When the owner of the boat got on board, he told my grandfather to tip the captain and the cook. This really upset my grandpa because they didn't do anything! I will get the tour info and update this post when I get home. Obviously I don't recommend this company if you are booking in Alleppey.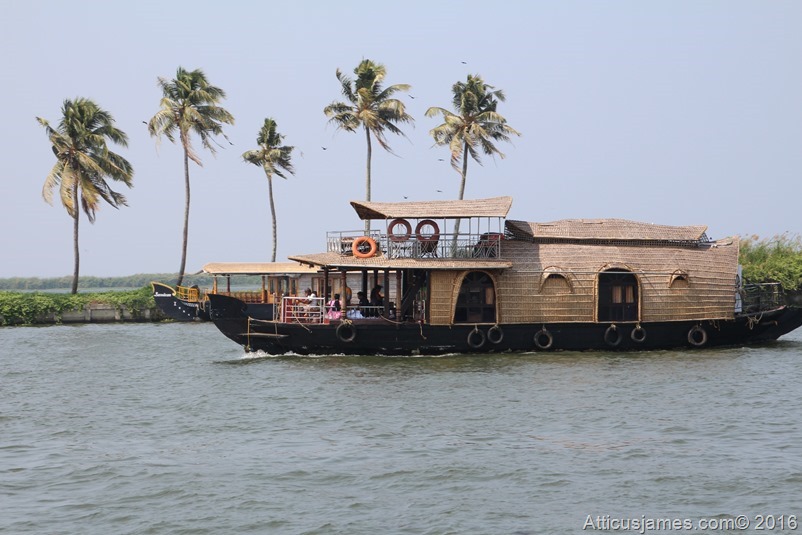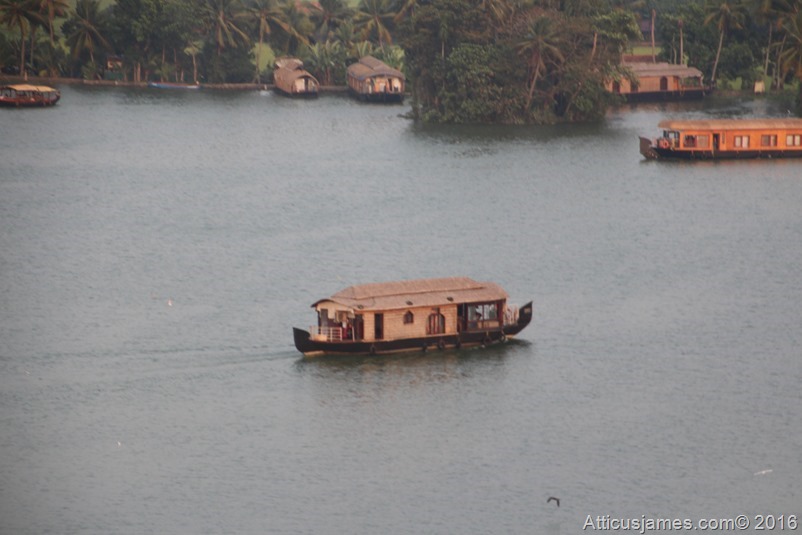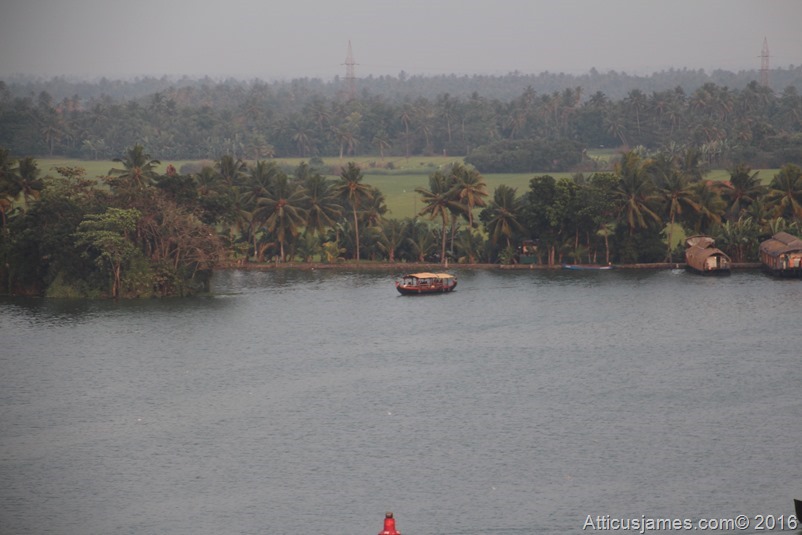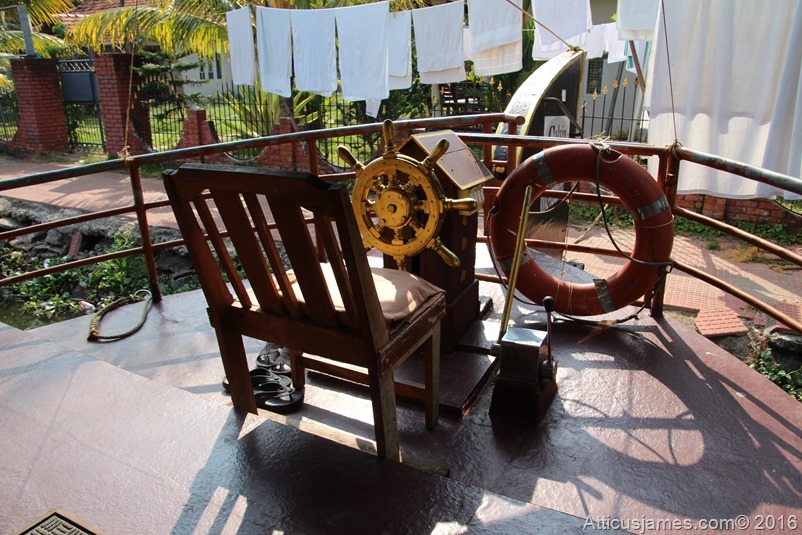 A Drink of India
Our driver took us to our new hotel for the night as we have a flight to Mumbai first thing in the morning. The hotel was nice. We are at a Ramada with a view from the bar that is beautiful. We went up to the bar because we needed a cocktail. The bar and staff have a number of cocktails that they have created and one of them is a vodka drink. It was almost like a taste of India. I don't know what was in it, because it was very savory. Very tasty. I liked the views in Alleppey. It was beautiful backwaters. I look forward to returning to explore more of the waters.
Song of the Day
Can't Help Falling in Love- Twenty One Pilots
It is a cover from Elvis, but it fits, because I am falling for India.