At the end of 2014 I reviewed the Work Sharp Ken Onion Edition Knife Sharpener. The company was very nice and shipped me out the Blade Grinder and Tool Grinding Attachments to test shortly after that. I wanted to wanted until after winter and into spring so I would be able to get a good use out of the tool grinder so I would have a enough time behind the sharpener to write a fair review.
The Tool Grinder/Sharpener
The tool grinder is designed for exactly what it sounds like. To grind tools and sharpen the cutting edge. I use three tools for all of my outdoor cutting yard work. a chainsaw, pruners and loppers. I don't care much for use of an axe or hand saw unless I am just wanting to get some exercise in because the chainsaw makes quick work of any large projects. for my pruners and loppers however I dull them pretty fast. In my workshop I have a vise that I can secure either in and in just a few short passes I can be back to work with sharp tools.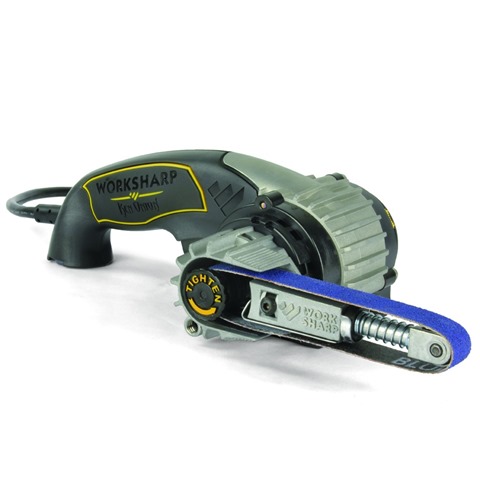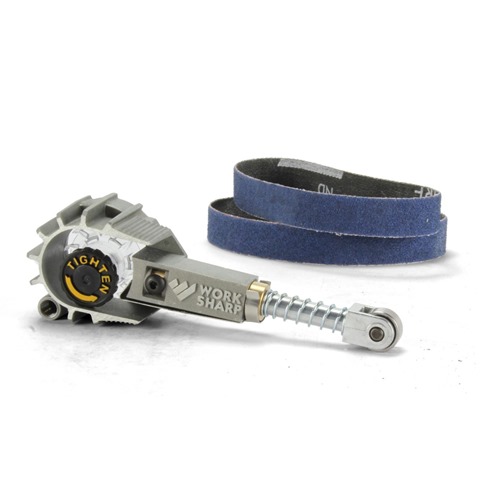 This tool grinder attachment was the easiest of the kit I own (tool grinder, blade grinder and the Ken Onion Edition Knife & Tool Sharpener) to get the edge I wanted since you are not looking for a razor edge on your gardening tools.
Growing up in the BSA we were always doing conservation projects that required us to fell trees. I would always have to spend 30 minutes getting my two axes ready for work before we starting felling trees. I wish I had this sharpener back then so I could always have the best axe heads. Before I would have to sit with the metal file and work on the edge and this would have made quick work of that.
The Blade Grinder
I have not really liked this for sharping my knives. While out at a show in Vegas I saw Benchmade using the Blade Grinding Attachment with razor precision. I have found I am better at getting a good blade with just the base Ken Onion Edition Knife & Tool Sharpener than I am with the blade grinder. I know that you can get a better edge on the grinder but I haven't been able to achieve it yet.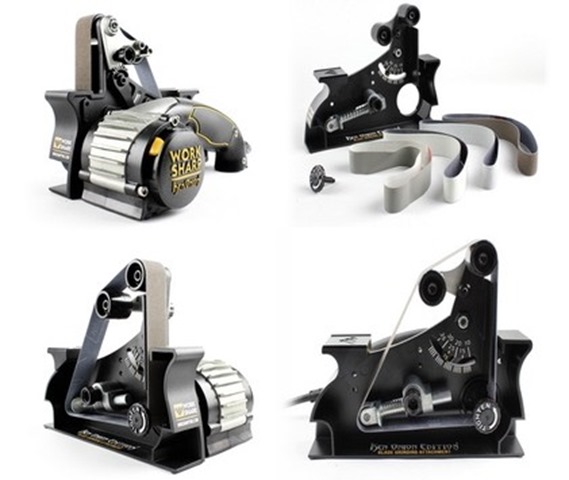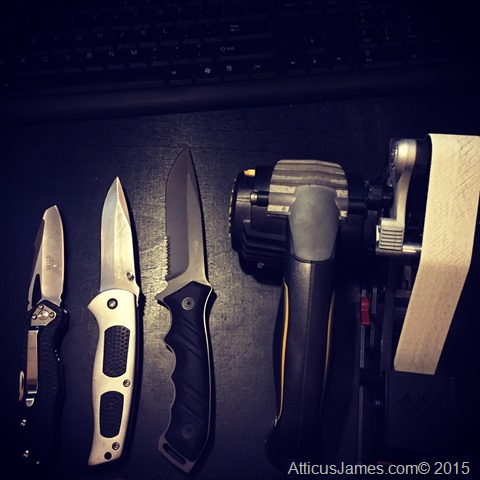 The Box
Work Sharp as far as I have seen only sells a "gear bag" for storing your sharpener and attachments. I do not like soft bags to store my tools in because I prefer to be able to stack boxes on my shelves in the workshop. While over at my local home improvement store I found a Husky 16-Inch Rugged Hand Tool Box with Metal Latch. the box measurements of 8.8" W x 15.4" L x 8.2" in height. This box is perfect! It cost $15 online but $10 in the store.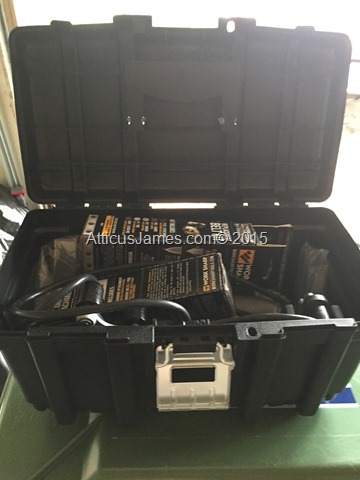 Overall thoughts
The Ken Onion Edition Knife & Tool Sharpener is a great tool to have at your disposal for keeping your everyday knives at the sharpest they can be. If you are someone who does your own yard work and the tool grinder is invaluable. You always run a higher risk of hurting yourself or others when working with dull blades and edges on tools.
The blade grinder is something I am hoping to master in the next few times but until then I always have the main Ken Onion Edition sharpener.
(Attachments sold separately! Requires Ken Onion Edition Knife & Tool Sharpener WSKTS-KO)