Some days don't like myself.
Some days I wake up and I think today is going to be a good day. I will be a good person. Then, somewhere along the way I lose myself. I lose my composure and my ability to keep calm. Yesterday that happened. I am embarrassed and I feel bad about it.
We started the day as we have been, by driving from one hotel to the next. I have been getting car sick, so I have been in the back sleeping, while grandpa is in the front with our driver, Kumar.
I was less than pleased with the Tea County Hotel as I told you yesterday. I will be giving them bad marks when I write my review.
We made it to the Elephant Court Hotel, which I have been so excited about, since I saw their photos online. Granted photos are deceiving and the hotel wasn't quite as beautiful as the photos show. Meh.
We went to the room at 12 pm after checking in and the internet died. I called the front desk and asked for them to help. They sent someone with the username and password. I explained to him that it wasn't a sign in problem, it was a repeater problem. He said he understood and started to walk away like he was going to get help. He turned around when he figured out that I knew what I was talking about because his cell phone connected when it hit a different repeater. Oh joy, I am not an idiot. I told the gentleman that I was going on a boat tour and that if they could fix the internet in my room that would be lovely.
The Boat Tour
It was a boat tour, nothing exciting. We did however get to see two different herds of elephants, otters, birds, rocks that grandpa calls elephants that are in disguise, trees that the woman next to us calls snakes that are in hiding, a wild boar, some deer, and that one dudes hand that kept getting in my frame. It was fun. Sadly the boat was big. We had 8 people per row, so it is hard to get some of the awesome shots of all the above mentioned cool things…oh well. You will take my word for it right?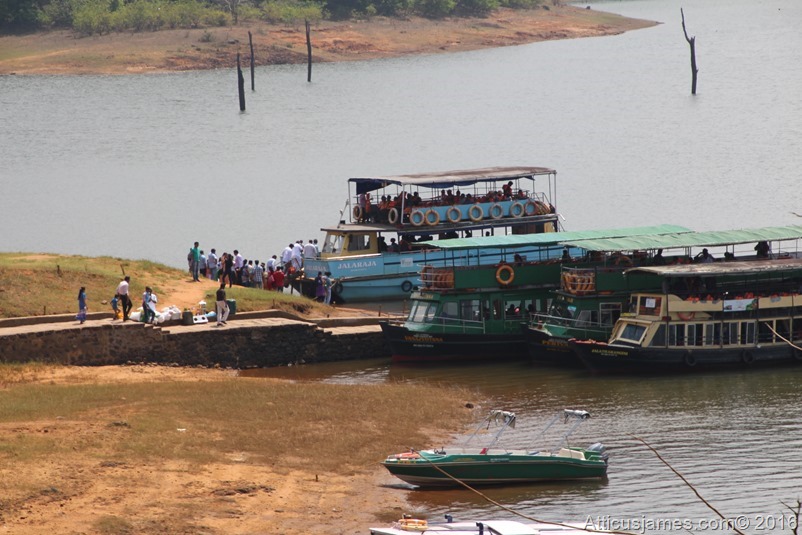 The boat everyone is boarding is our boat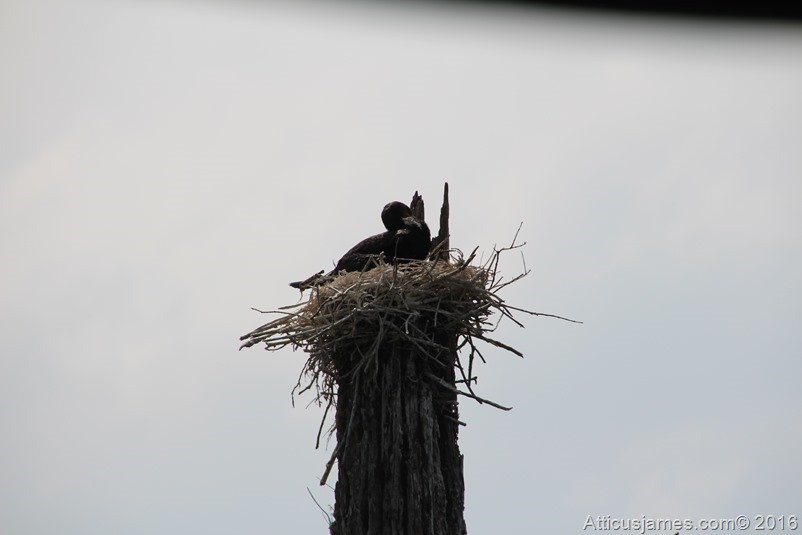 This is Hank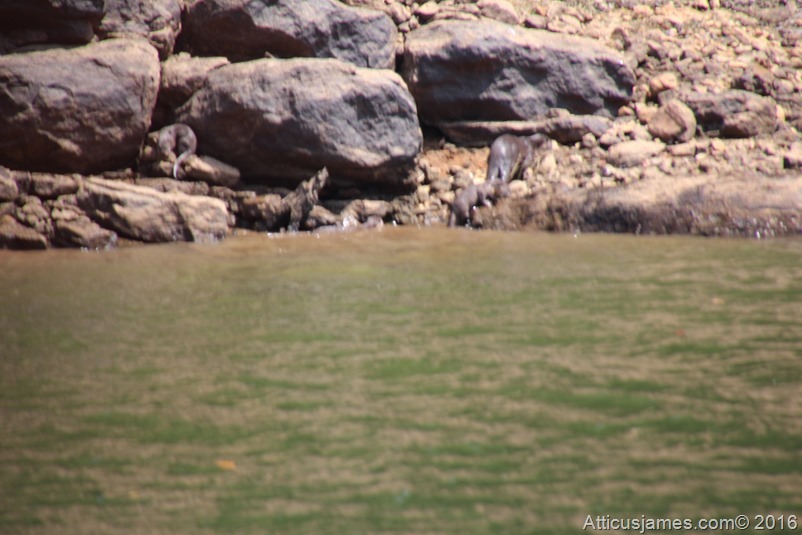 This is getting OTTER-ly ridiculous but you can see Kevin and his offspring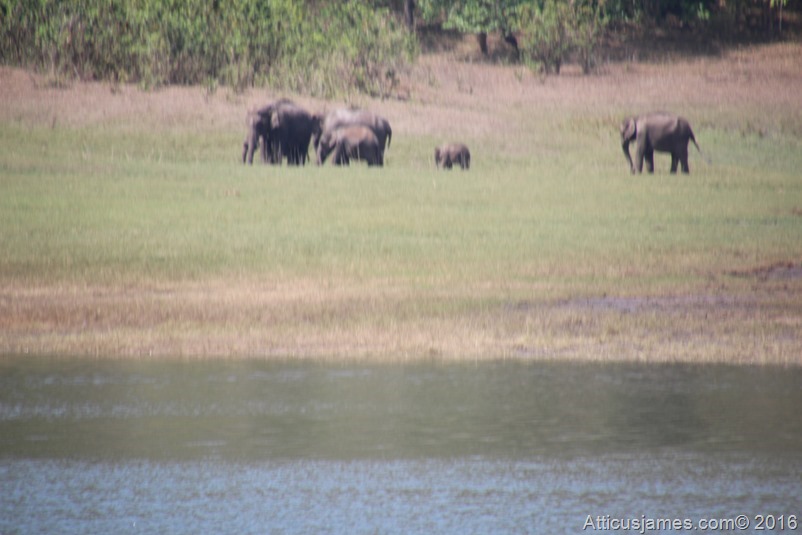 As the Spanish call them… El Kevino Familia.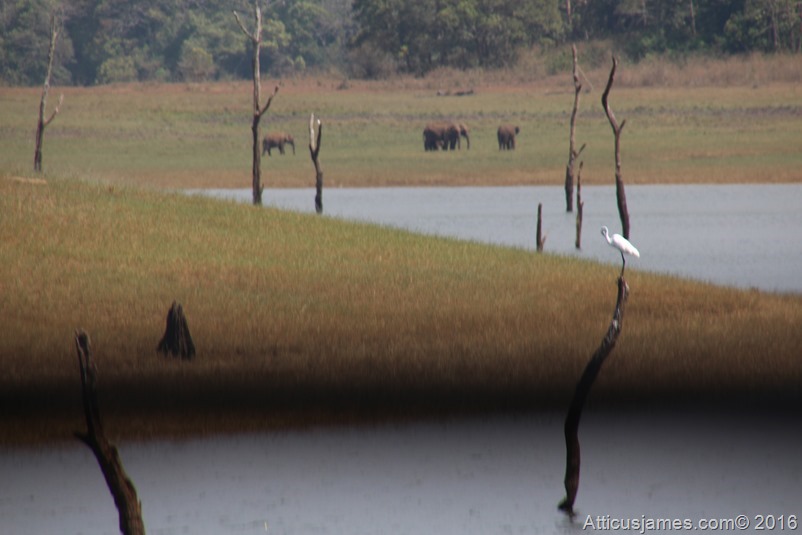 The Kevin Family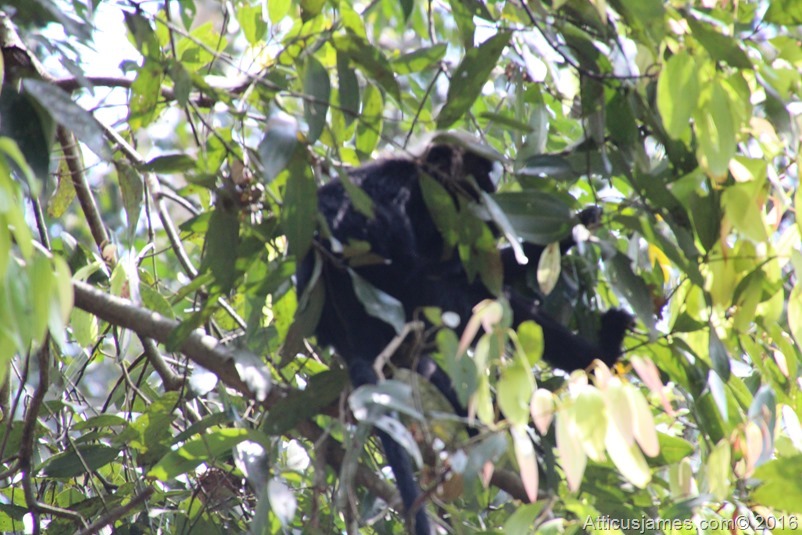 This isn't a race thing but this is Black Kevin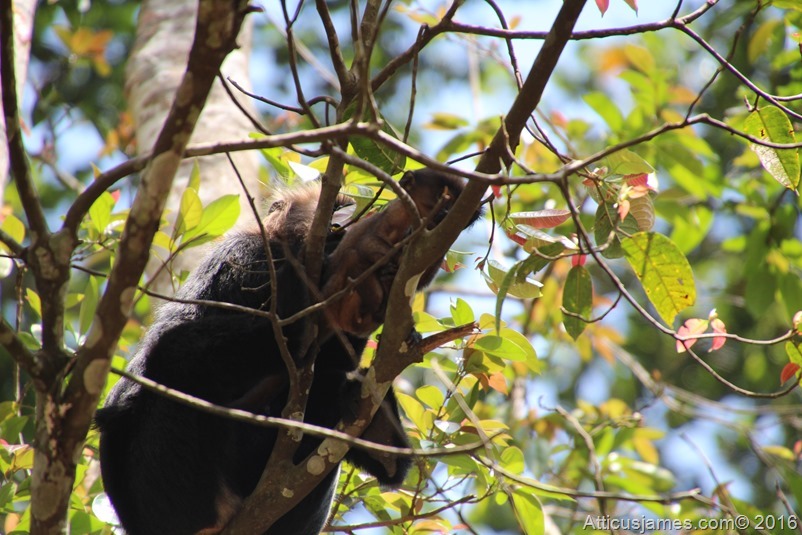 Kevin and Baby Kevin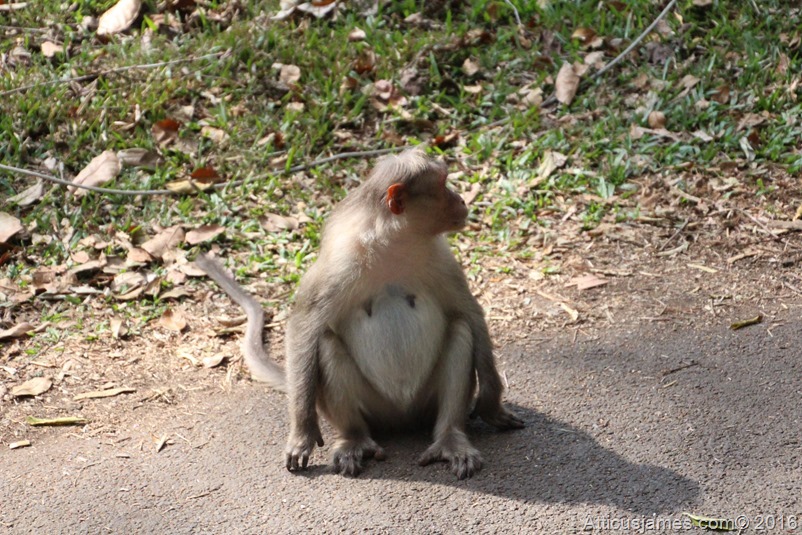 This is Kevin.
The Spice Plantation
So at first I didn't know what we were going to see. Grandpa and I questioned if we really wanted to go on the tour, but we paid for it and it would be silly not to go. It was only an hour right?
WRONG! We were in the van heading back to the hotel 47 minutes after arriving at the Spice Plantation.
Really? Wow! Nope, I will not say it a was good tour. I wouldn't even call it an alright tour. It was awesome! The guide was really good and he really enjoys his work. You can tell by the way he explains the tour. It was hands on and we learned a lot from it.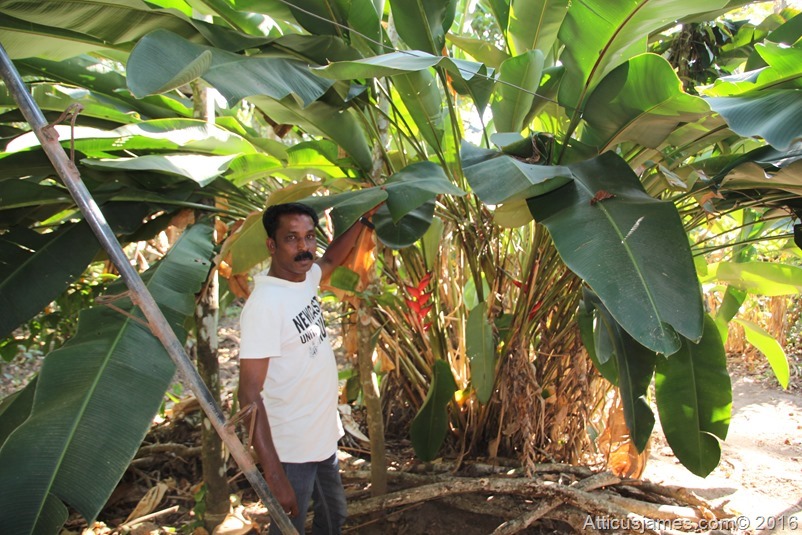 Our guide for the spice planation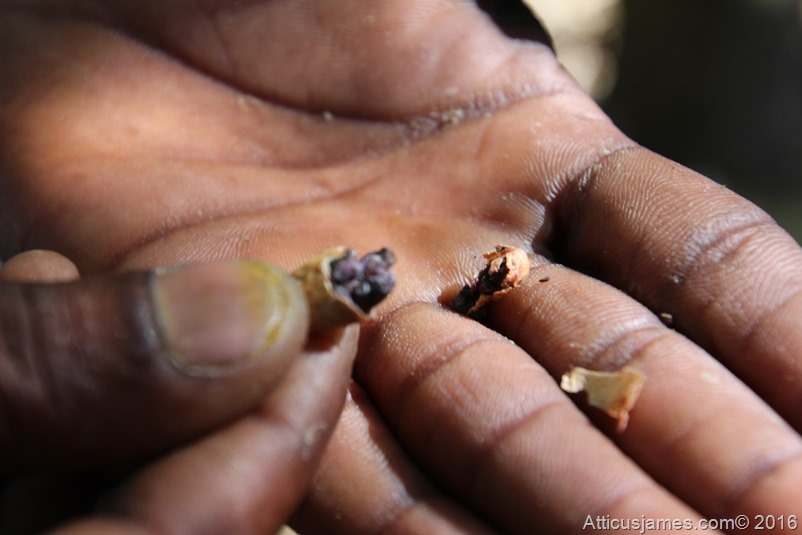 Cocoa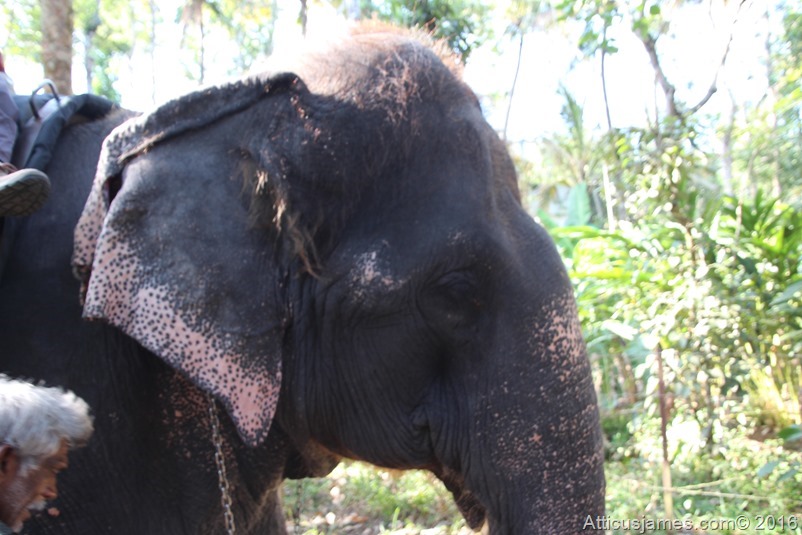 Kevin the Elephant
Dinner and the Blow UP!
Grandpa and I live by the rules of: it is 5pm somewhere.
We have a drink together every few nights and discuss everything. If this was a cigar lounge we would be the men with the white mustaches and the monocles. We waited until dinner this evening, which started at 7. I had gone back to the room and found that the internet still wasn't working. After about 20 minutes of waiting for no one to show up, I called back and asked that they fix it while I enjoyed my dinner.
Dinner was wonderful! Dessert was amazing and I almost went back for more cake.
I like cake. Cake is good. Let them eat cake! The cakes a lie! Enough about the cake Carl!
So after dinner, we headed back to the room and still no internet. So I called and a gentleman showed up with the same username and password "fix" like before. I could tell that no one else on my block had been contacting them that the wifi was out. After that news, he told me he would see if the IT guy could check it out. They never showed back up. I went to the pool to work and call Texas (where we could get internet). Low and behold, the gentleman who came to our room found me and told me that the IT guy could fix it and had known since 1pm. This is where I start to dislike myself.
This guy wasn't the problem and he wanted to be helpful, but he just didn't have the ability. I asked for his manager and he kindly took me to the front desk. He called his boss but his boss was heading home and told him to get my cell number so he could call me. Since I don't have wifi, he couldn't do that. At my limit, I asked the gentleman to take me to the overnight GM and we finally found him.
I did my best to remain calm, I really did, I promise. I explained that I was tired of people coming to my room. I told him I had explained the problem time and time again over the phone and they just kept sending people who brought me the same username and password. Clearly the IT guy isn't doing his job.
I told him I wasn't looking for anything and that I just wanted him to know that it really makes it hard for someone reviewing his hotel to do their job when they cannot connect to the internet.
The Big Fix
I sat at the pool and talked business for about an hour until my phone was ready to die. I needed to sleep, but when I got back to my room the internet was fixed. I asked my grandfather and he told me that the IT guy came and fixed it!
I woke up and packed. I head straight down to the front desk to find the GM, Mr. Shaju Sebastian and I thanked him for getting it fixed. He told me that when I told him that the ladies in the room next to me were also without internet that he called the IT guy back and told him to fix it. Thank you.
I am sorry for the way that happened! I am thankful for the service and willingness to fix this. Credit where credit is due and you sir handled my problem and made sure that the guest on our block had internet.
Milkshakes
The Elephant Court is a hotel I intend on returning to with someone special one day. I love south India and I want to spend more time here.
Also they had a vanilla milkshake for breakfast that was amazing! I will go back just for the milkshake. I guess it is true what they say, The Elephant Courts milkshake brings all the boys to the yard.
Alright, well I need to sleep. I am going to get this sent on and and pass out!