I meant to post this yesterday but I ran into some DJI Phantom 4 troubles and then some car troubles so I am posting these today!
I have to say I am glad Apple has finally come around to opening up a lot of things like iMessage to the developers. Snapchat and Facebook Messenger have really fun features and it nice to see that Apple is taking note and jumping on the bandwagon.
I tweeted during the whole event and I can't say I was disappointed. With all the Apple rumors and leaks about the headphone jack missing from the new iPhone and the 13" MacBook Pro body only having USB C and a headphone jack, I was hoping that maybe they would address something in terms of new hardware. I guess that was a pointless dream with the next Apple Event coming this September.
My father has a rather strange problem in that he kills watches. I share this with you because he and I are always in competition with each other over steps and stairs in the health app. The new watchOS has a way to compete with your friends for health and fitness and it would make for an awesome Fathers day gift… you know, if he didn't kill watches.
In other news, Apple has added YET another app to your iPhone that most of us don't care about. That is the Home app to control all your smart home devices like lights, garage doors and AC/heat. Hey, that gives me one more app to add to my app graveyard.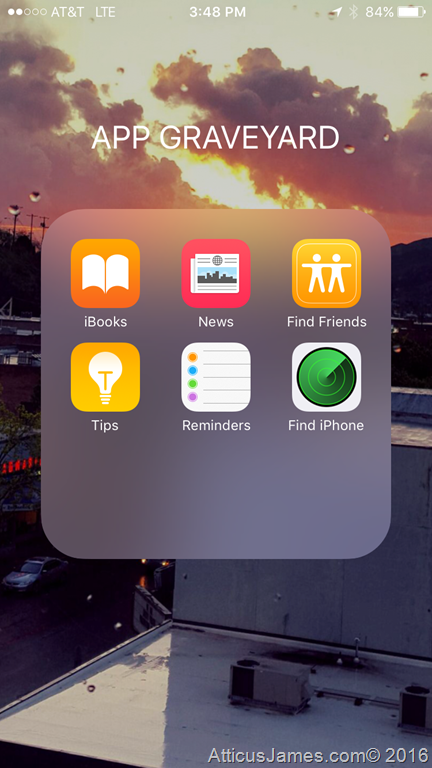 In AppleTV news… something. I don't know, it is the only device so far that hasn't interested me enough to get yet because I really don't watch much TV. This coming from a man with a 4k 60" flat screen mounted to a wall no less than 3 feet from my desk.