Stardate: 212016. Bags are like 99% packed…. I think. Just remember everyone, if we forget something on this trip, we are blaming Kevin. Sorry Kev.
I now have a will. I'm now "that guy". While talking with a family friend he made a comment saying that after a week of India I will want to be home. I think since we aren't staying in one location for more than 1 or 2 nights, I won't be sitting still long enough to even think of home.
Tech Free? Not!
I am bringing my phone and laptop so I can keep in contact with family and blog/vlog. Part of me wishes I could just let everything go and just be there. No camera to take pictures, no phone to call family, no laptop to upload pictures and content.
It isn't because I don't want to be in touch with people. It's that I want time that belongs solely to me and my grandfather. I know that the essence of this trip really is that, but it would be nice to just be tech free for a day or a trip.
Just Ready to Be There!
My family Is being awesome about my leaving. I am trying to tone down the true level of excitement I have so I don't burn them talking about it. As the hours tick closer to takeoff, I am just ready to be there.
I have some goals for this trip
· Come home with a pet Himalayan Blue Sheep
· Do not come home half eaten by the tigers
· Do not get bitten by any snakes
· Take amazing vlogs
· Spend time with family I have never met
· EAT ALL THE FOODS (insert meme here)
· Do not come home with a bride
· Figure out how to make yearly work trips like this
The Food
I made a bad decision last night and decided to look up different foods in the regions we will be staying. I did this on an empty stomach and I was ready by the third page to go to the market and pick up all the ingredients to try everything I saw. Not smart to do at 3am.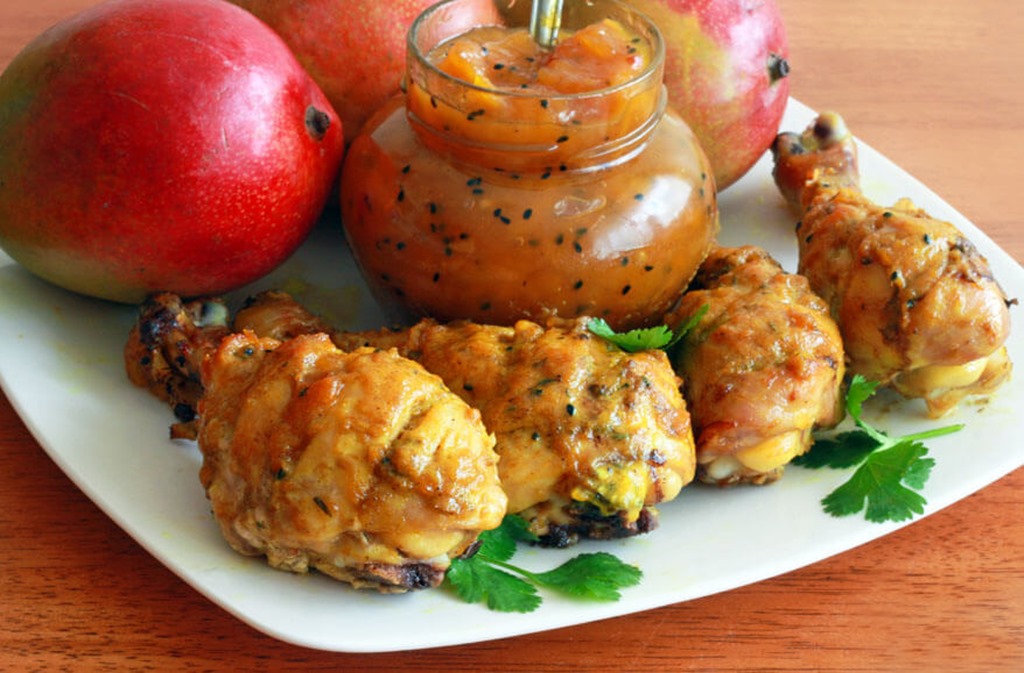 Mango Chutney Chicken