After spending a month traveling through India and Dubai I have found my all time favorite pants!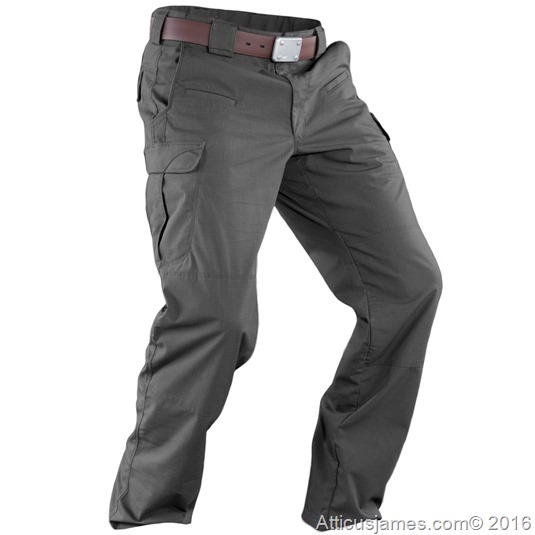 The Military Travels, Right?
I know these pants were designed with LE and Military in mind but honestly they are perfect for travel. I was given a pair in Vegas just before leaving for India. I traded a pair of jeans out of my suitcase for these. Result? I would love to trade all of my pants for different colors and style of 5.11 pants and shorts.
In a Mall Near Me??? Soon???
I have been around 5.11 tactical clothes and gear for most of my adult life. When you are part of the gun community it is impossible not to know the name 5.11. I am not sure how popular they are outside of the industry. This needs to change. As to why 5.11 isn't in every mall in the states is beyond me. Okay I have gushed enough about them. Let's get down to the review.
Every Day Carry
I was offered a free pair of the 5.11 pants of my choosing. I visited the 5.11 store in Vegas and found the Stryke pants to be what I wanted to try for my trip. My brain was in India travel mode so everything I looked at there was "how could I make this trip the most comfortable for me"? I thought about what I might carry on a daily bases.
· iPhone 6 in Magpul case
· AA battery powered flashlight
· 2 Canon T4i batteries for my camera
· Passports
· Money
Pockets Full of Goodies
While that doesn't seem like a lot to keep in my pockets, it had to be kept in my front pockets. I wanted to avoid pickpockets as best as possible. I kept my phone in my left front mag pocket which kept my normal pockets free for batteries and other junk I might pick up during the day. My right mag pocket I kept my flashlight. I used my right main pocket for my passport because it is deep.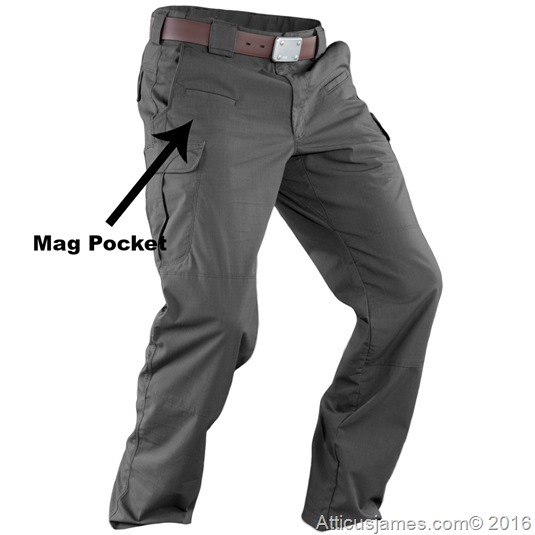 SPECIFICATIONS
· 6.76 oz. Flex-Tac® ripstop fabric
· Self-adjusting tunnel waistband
· Fully gusseted crotch
· Articulated knees (kneepad ready)
· Bartacking at major seams and stress points
· TEFLON® finish
· 12 pockets, including double-deep cargo pockets
· Rinse washed
· YKK® zippers
· Prym® snaps
Be Comfortable Above All Else
My goal is to get the full line of pants for my travels because they are comfortable. I lost about 20 pounds in India. So the other advantage of the pants were that they have stretch in them, so they were always fitting correctly.
They have a button and a snap for the top of the pants so you can secure your pants if the snap starts to give out on you.
My only problem is that they require them to be washed inside out. While I do my own laundry at home, I had to send out for laundry in India. I requested that they wash the correct way but I cannot be sure of that.
Water Repellent
While sitting on the Double Decker bus in Abu Dhabi I spilled a little water from my water bottle and it just beaded up and rolled off my pants without them getting wet.
Reviewing pants is a little harder than I imagined, but all I can tell you from my experience is this:
· They look nice,
· they are comfortable enough to wear for 16 hours on a flight,
· they are decked out with pockets for all of your pockety goodness and needs.
Comfortable, stylish, pockety (full of function)
What more do you really need?