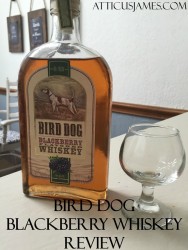 I have been fall down drunk twice in my life. I have been over the legal limit drunk but I have never lost my ability to make wise decisions (that I am aware of). When it comes to going to the bar on a weekend with friends or coworkers I am normally the designated driver. Not because I don't enjoy drinking, but because I like falling asleep in a comfortable bed and not in a jail cell.
My dog decided to go for an adventure when I was 15. I was lucky and a policeman picked us up and drove us home with  my dog in my arms. That was my first and only time I have been driven in the back of a cop car. I swore never again.
I share these stories with you because I feel like my readers should know what kind of drinker I am. When you read more than one review on alcohol on my website you will understand that I drink because I enjoy the taste. I am not drinking to just drink.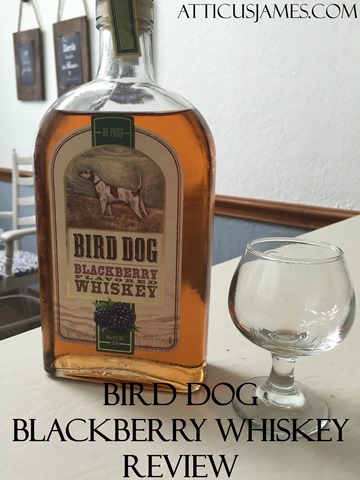 While I will be the first to admit I am not a connoisseur of any type of alcohol. I am a simple gentleman who likes to taste his drinks and not get completely wasted. I drink more at my house than I do at a bar because I like to know what I am drinking and I like to know that I am not going to pay $14 for a $1.50 worth of whiskey sour.
The Backstory
I was spending a day with my mother shopping (I don't have a Sam's Club membership so I use hers and it gives us a chance to spend some time together). On the way back to the house I wanted to stop at the liquor store to pick up a bottle of whiskey for dinner and she wanted to looks for a moonshine that a friend had turned her and my father on to.
I didn't normally don't spend time shopping for different brands of any kind of alcohol because I never really thought about it. I am simple I know that I like this brand and this price so I do the straight line for my bottle and the register and then I am out.
Since my mother was with me, we did a little browsing and came across Bird Dog Blackberry Whiskey. My mother saw blackberry and she was like YES! we need to try this. The whiskey was $15 for 750ml bottle which seems like a fair price for flavored whiskey in Texas.
The Taste
We brought it back to my parents' house and we opened the bottle and the aroma was wonderful! I stuck the bottle in the freezer for an hour to chill it down and then we tasted the Bird Dog Blackberry Whiskey. This whiskey is smooth. It has all the tastes of whiskey when you first taste it and it finishes with a sweet taste of blackberry.
*Side note: when tasting alcohol I was taught to breathe in through your nose and out through your mouth. the reason for this is that if you breathe in through your mouth you vaporize the alcohol which makes it evaporate and cause the burning feeling in your mouth.
The Recipe
The Atticus James Whiskey Sour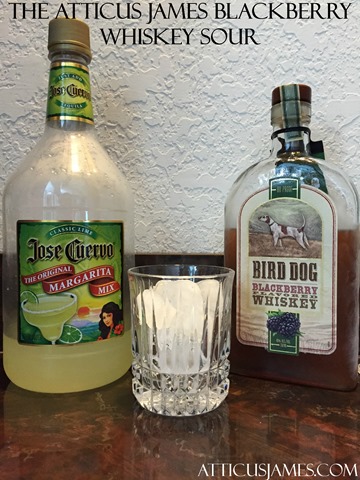 Ingredients
2 ounces Bird Dog Blackberry Whiskey
3-4 ounces Jose Cuervo The Original Classic Lime Margarita Mix
Ice to fill glass
Directions
Combine the Bird Dog BlackBerry Whiskey and Jose Cuervo The Original Classic Lime Margarita Mix in a large old-fashioned glass with ice. Stir, and serve.
This makes a great refreshing summer drink.
Overall Thoughts
After buying Bird Dog Blackberry Whiskey I am excited to try their other flavors. They have made a whiskey that is not only tastes good just on the rocks but also makes for some mean whiskey cocktails.
Bird Dog Whiskeys are reasonably priced and doesn't leave you with a bad taste in your mouth