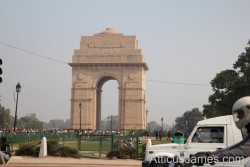 I should have written this yesterday after the trip but I fell asleep.
Morning: Time 9am Delhi Time.
After trying to recover from the jetlag we woke up, packed up for the day, had breakfast and went on to start our day. As always we called for the driver Mr. Ram Niwas.  He has been our driver since we arrived in India.
Our guide, Mr. Sunil Kumar Arora joined us and we were on our way.
I am writing this and I am unsure how to write about our day. I don't want to go into too much detail about the places since you have already seen the photos.  I do feel like I should say something, so I will say this. If you are interested in knowing more about this location, please leave comments and I will write a new post when I get home about all of this.
We started at Qutub Minar which is a tower.  This is a monument to the fact that Muslims back in the 11th century had over taken a Hindu temple and rebuilt it into a mosque. We went on to Jama Masjid Delhi which is another mosque that holds up to 20,000 Muslims during religious times.
I am not a Muslim and I did not come on this trip to see mosques and other Islamic things. But with a country that is mainly Hindu, Muslim and Sikh, it is hard to miss seeing these beautiful locations.
I have to give a moment to thank Ram for his amazing skills at driving. I watch this man drive and I am in awe of his ability to drive with a billion other drivers on the road.
On that note I would also like to mention that Indian roads amaze me.  The fact that bicycles, scooters, motorcycles, cars, truck, three wheelers, rickshaws, and everything else share the roads and freeways and no one dies is amazing!!!!
Back to our regularly scheduled programming…
We had tea with people from Kashmir as they tried to sell us some $24,500 silk rugs. Sorry mom, but I am not buying you one on this trip.
We visited a step well (like a normal well but instead of throwing a bucket down the well you just walk down the steps to the water) which was really amazing to see this place in the middle of Delhi.
We drove past India Gate and Sunil made fun of my awesome photography skills of catching the perfect moment with a car in the photo.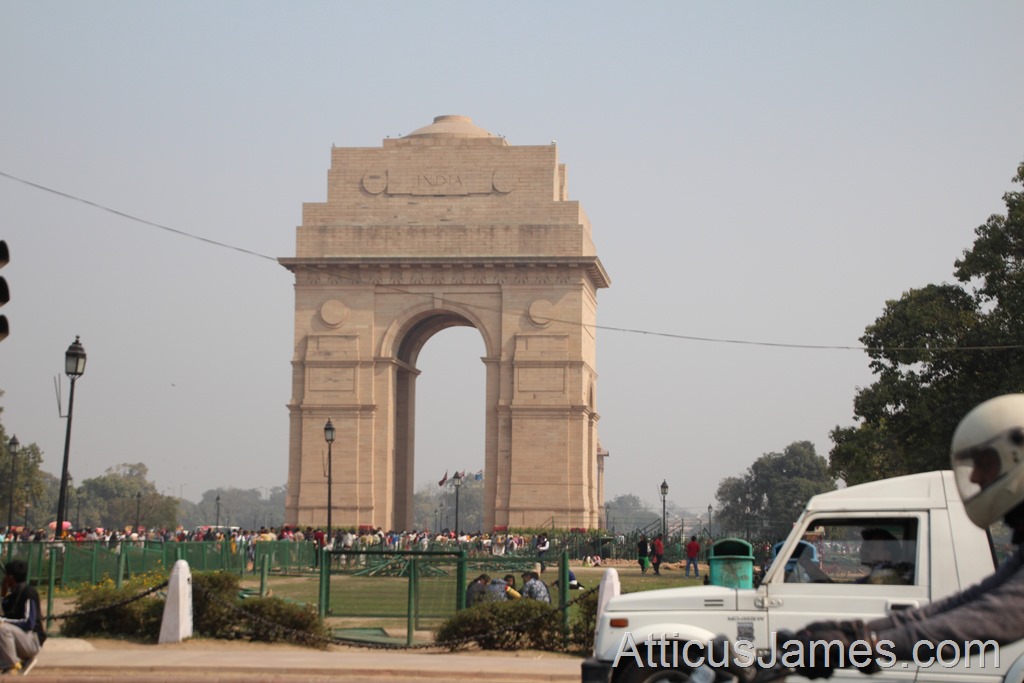 To end the day of sightseeing we lastly visited Humayun's Tomb.
As I told Sunil when asked what I liked most about the day was him. As a tour guide he visits the same places over and over and over and yet he isn't treating it like he has been there a million times and is just repeating the same old lines. He gets involved with you and tries to make it as enjoyable as possible.
We dropped him off for the day and headed back to the hotel where I passed out until 8:30.
DINNER!