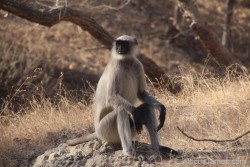 The True Lion King Part 1 of 2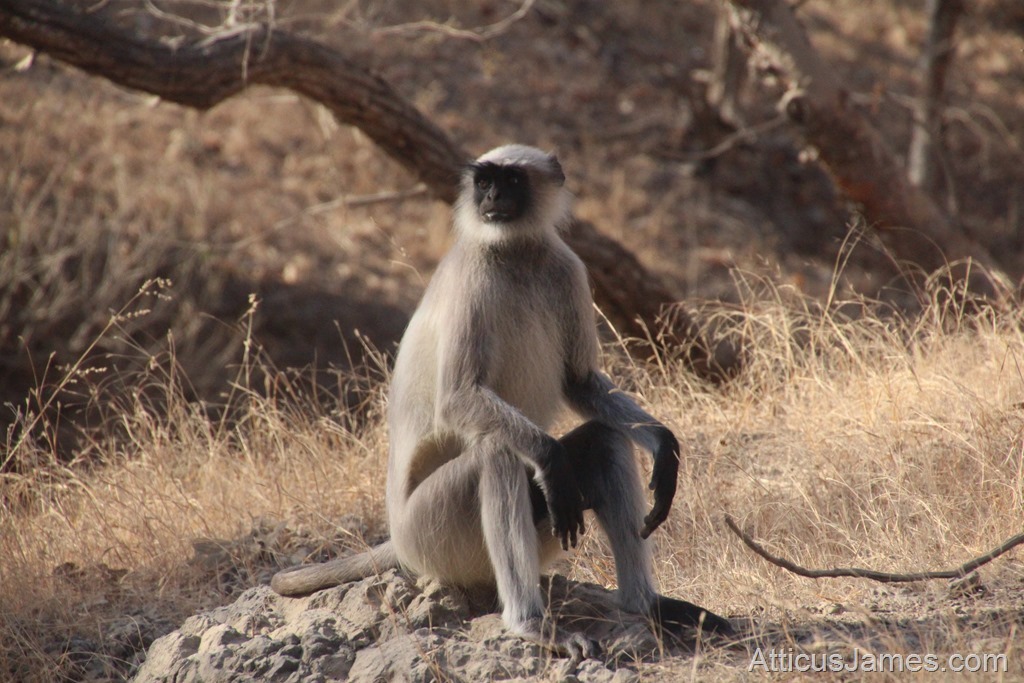 Hello, I will be your guide today…..
Today is Thursday the 11th and I am in the Gir Jungle. Time: 1:22pm
Today I didn't wake up feeling like P-Diddy. I woke up feeling more Kurt Cobain (post 1994). Grandpa has a cold and since we are sharing hotel rooms and really never apart, I have picked up his cold.
I Feel Another Rant Coming On
I would like to complain for a minute if I may. I was told by my grandfather that we are coming on this trip to find me a bride and yet all I have seen him do is ignore his one job. I am not bringing him on these trips anymore if he cannot even do the one thing he was charged with.
Complaint hour over.
Travel Day
So yesterday was a blow-off day. We spent the whole day flying and driving so I didn't have much to write about. Sorry. We have internet in the room so I am able to keep publishing articles. In case some of you are wondering, I am writing the articles, uploading the photos to dropbox and having my mother upload the article to the website. That way, I am not spending my whole trip in front of a laptop waiting for things to load.
I had plans to vlog this trip, but with the speeds of the internet here, I decided I would rather not hassle with it.
Family Finally
We have met up with a family member of mine who lives in India. He is the one who planned the lion part of the trip. (Very nice man by the way).
This morning we woke up at 5 to head to the jungle. This is the best time to see if we could spot the lions in the preserve. We saw 8 lions (6 cubs and two large females), a pack of boars, a bunch of deer, a camel with the water buffalo, and a boat load of birds like peacocks.
The gentleman we met last night at dinner said they had not had any luck seeing lions, so I felt pretty lucky.
Luggage
I have been dreading this, but it is time to grow up and buy adult luggage. I have been traveling enough now that owning cheap cheap luggage is more hassle than it's worth. Especially if you are going to be flying something like 28,000 miles in 7 weeks.
This trip has taught me that living out of a backpack and one checked suitcase works great for me. I will been in India and Dubai for almost a month and I would say in the two bags I have OVER packed.
I am really thinking about losing my skateboarders (fits a skateboard between the two pockets) backpack. I have used this for traveling for years. I think I should move over to a carry on size rolling suitcase with a small flat duffle bag that fits in an outer pocket for my new carry on.
Fortuna Audaces Iuvat (Fortune Favors the Bold)
I love this saying. I can be quite talkative in my own realm. Other times I like to be quiet and be with what I am working on. We had a second safari today that started at 330pm. Grandpa is sick and so he opted to sleep rather than join my cousin and I on our adventure.
Having no idea what animals might be active near the road, the safari started off slow but we stopped every now and then to take pictures of the deer, the trees and monkeys but hey we are here for the lions so come on!
Big Cats Ahead
After about 30 minutes we drove past a gentleman who had a big smile on his face and two thumbs up… if you have never been in the jungle that is slang for big cat ahead.
Fortune favors the bold is something that popped in my head while I was ruminating on what I was seeing in the Gir jungle. I can't really describe why this has been part of my thoughts but it reminded me to always jump in feet first into everything you do in life.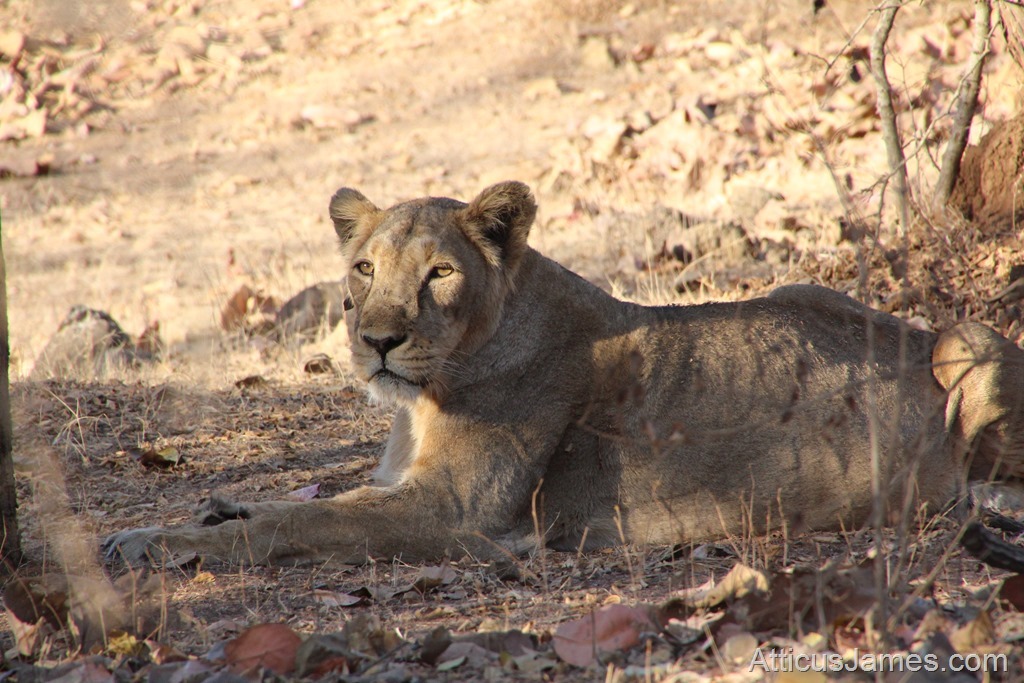 Ain't she sweet?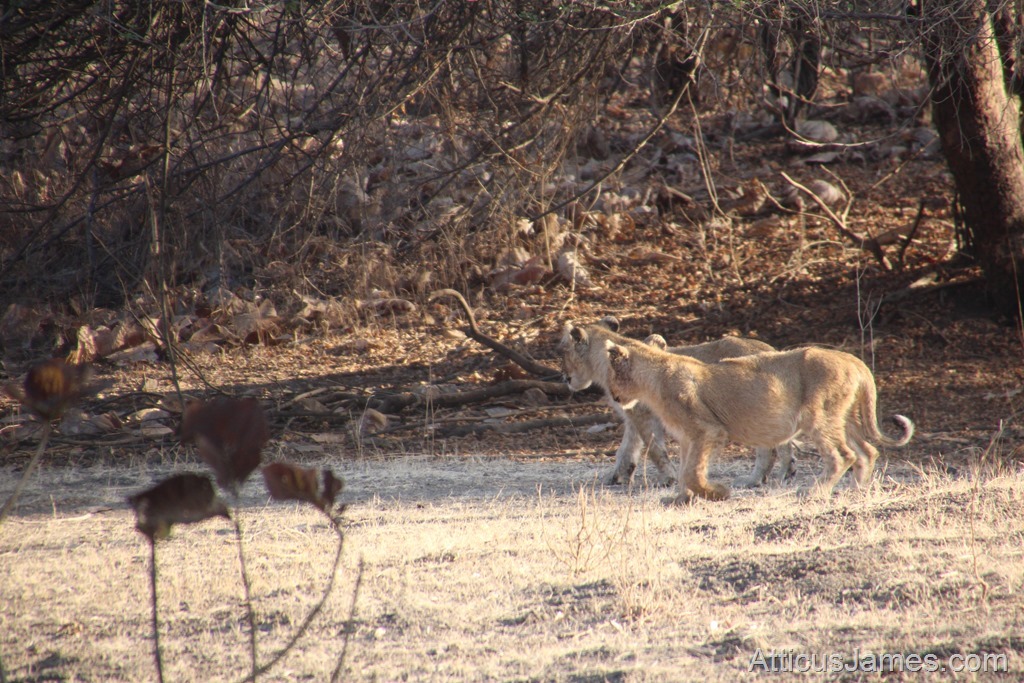 Two Lion Cubs out for a stroll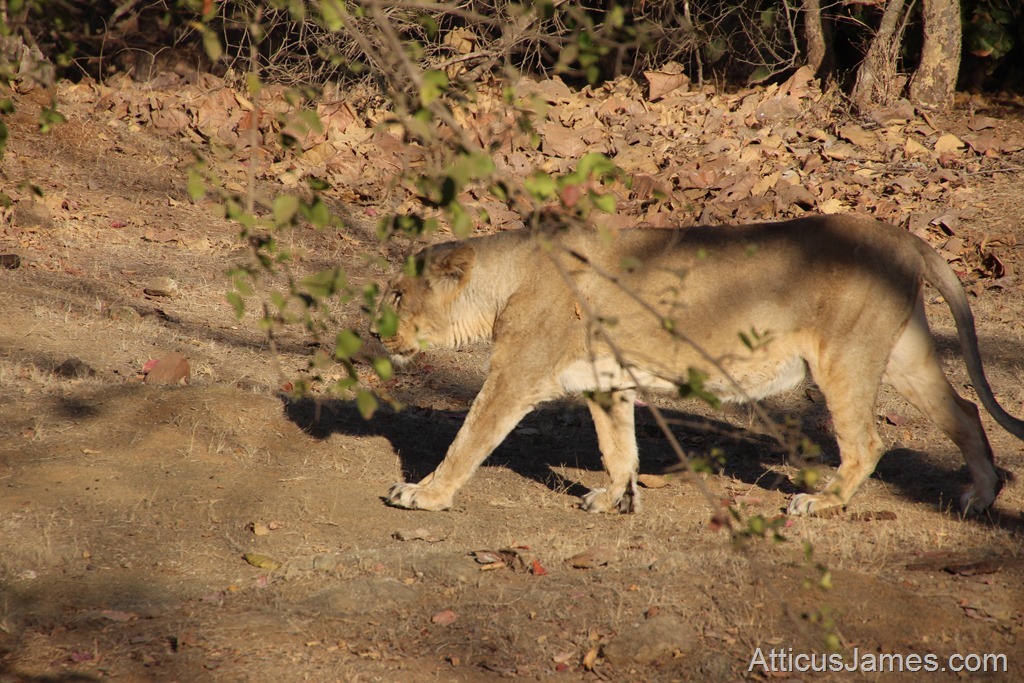 She is so BIG!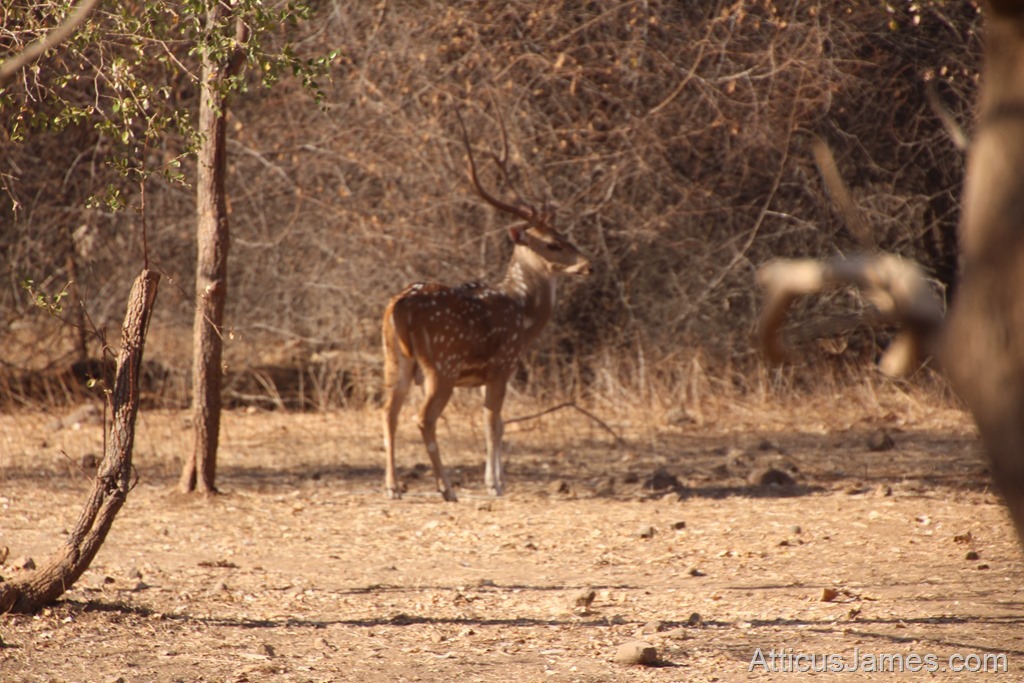 Chital Spotted Deer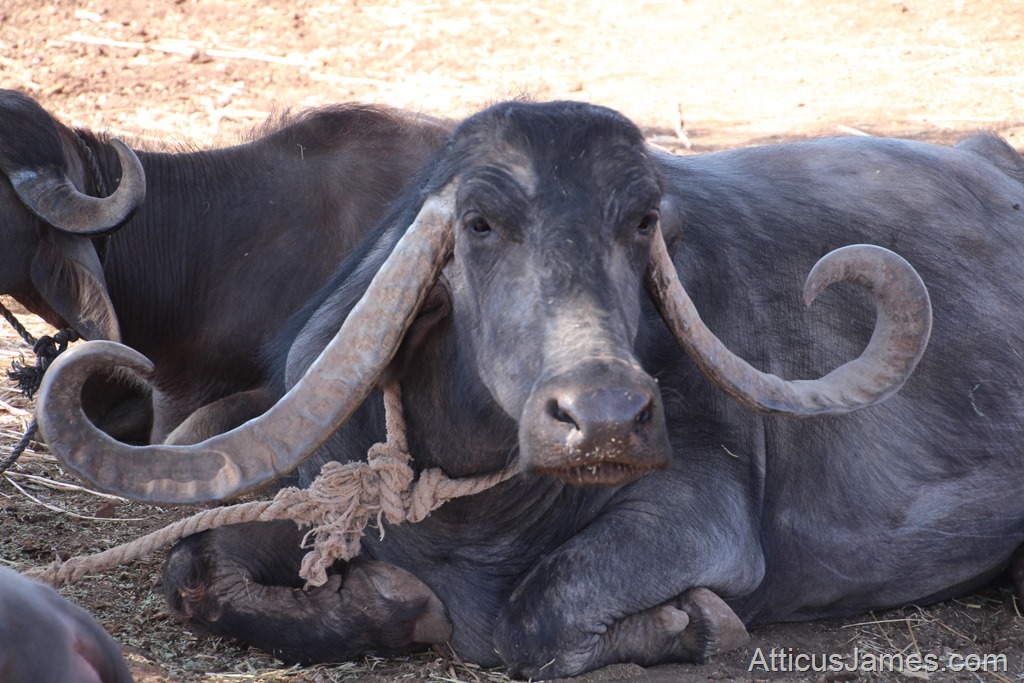 Water Buffalo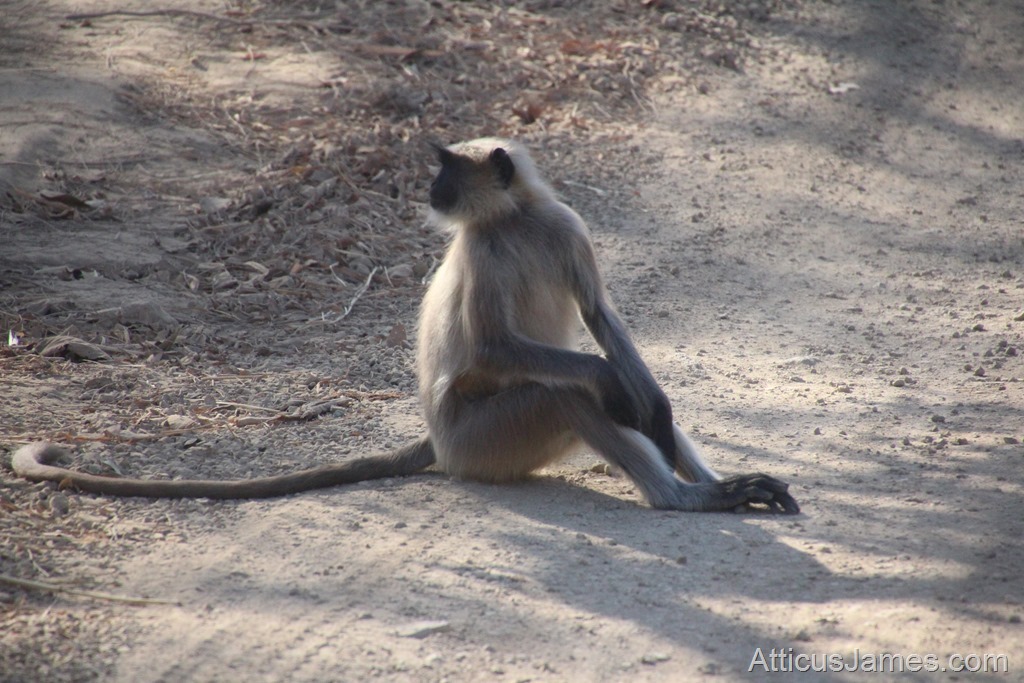 Monkey waiting on the side of the road for a ride?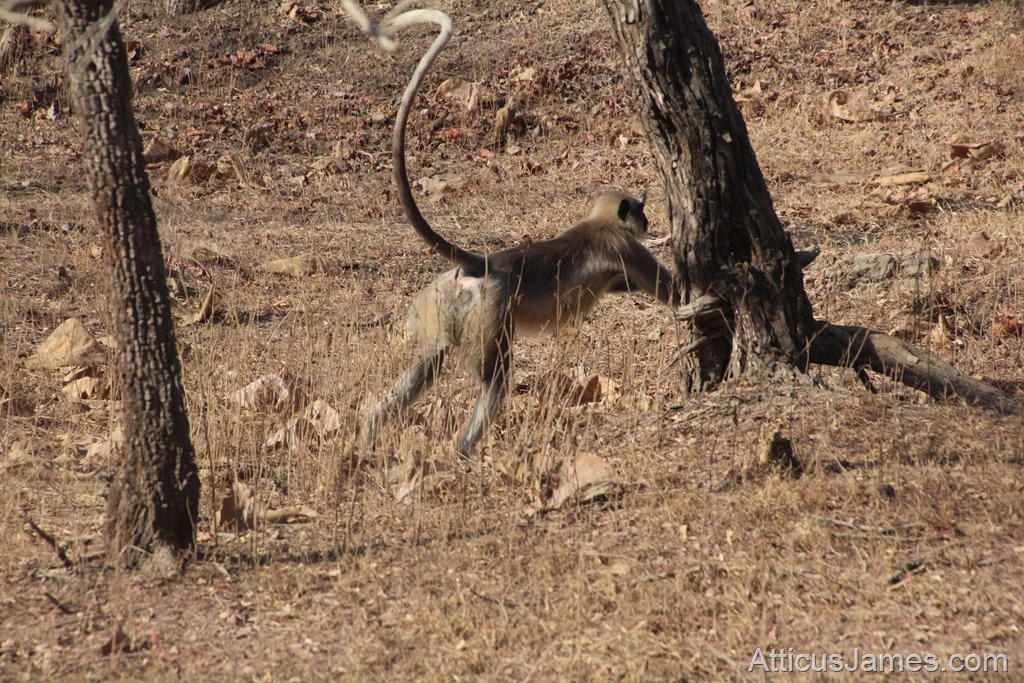 Never mind!
Indian Food
My family is Texan but they don't really enjoy spicy foods. Before this trip my father and grandfather were worried about find me something to eat in India. To be honest, I think they were making Indian food out to be a bigger boogieman than it really is.
I walked into India with the goal of trying everything. Food, adventure, you name it: I want it! I would say that has paid off. I am now in love with Indian food. My cousin has shared with me that home cooked Indian meals are not as spicy as most of the places we've eaten at. Honestly I like the level of spice everywhere we have eaten.
Speaking of Food
I have to walk to dinner, now so I will sign off here. Well, one last thing I want to share. This is the song I am listening to right now. This has nothing to do with India or anything else, but I am in love with the song and I want to share it with you.
The Dangerous Summer – The Permanent Rain
Youtube the song if you are interested.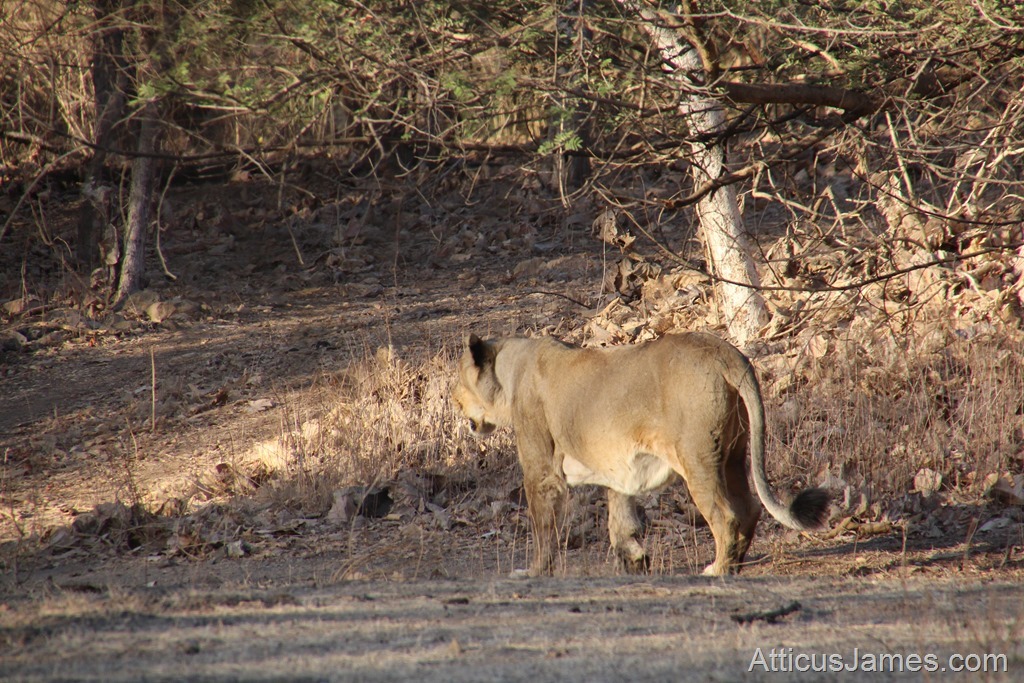 The End