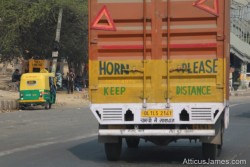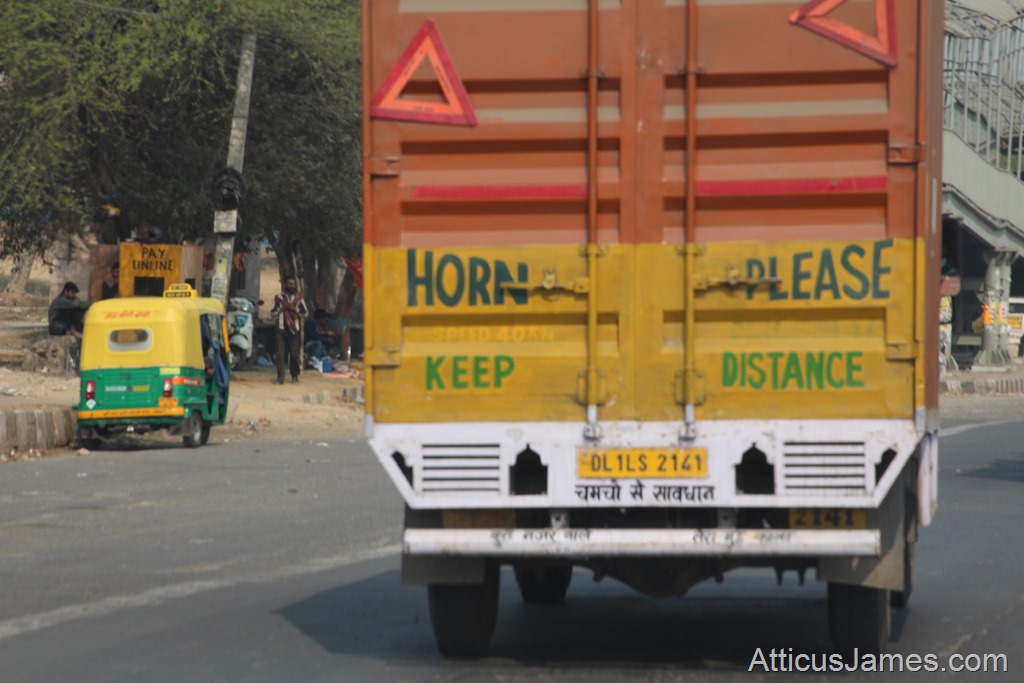 Driving in New Delhi
Thoughts that don't seem to go through Indian drivers heads
· Why is this guy honking at me?
· Did he just cut me off?
· Pick a lane bro!
· Man that guy almost hit me!
· Why are there people walking where I am driving?!!?!
· My car is unique and stands out in a parking lot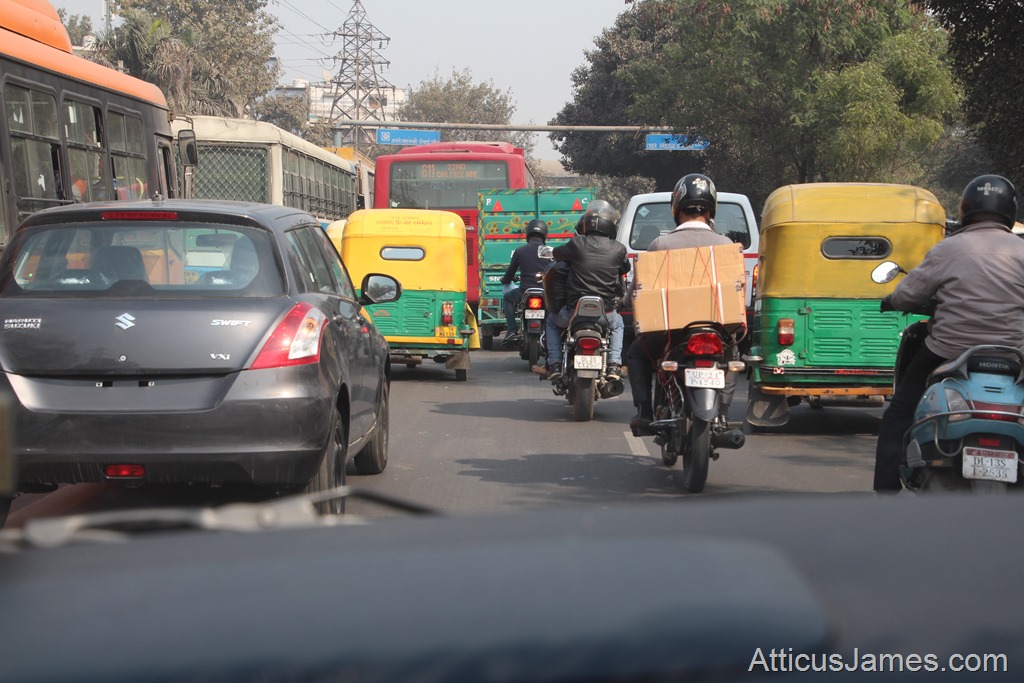 All kidding aside watching our driver yesterday was interesting to say the least. Watching him drive makes me appreciate the road ways in Texas.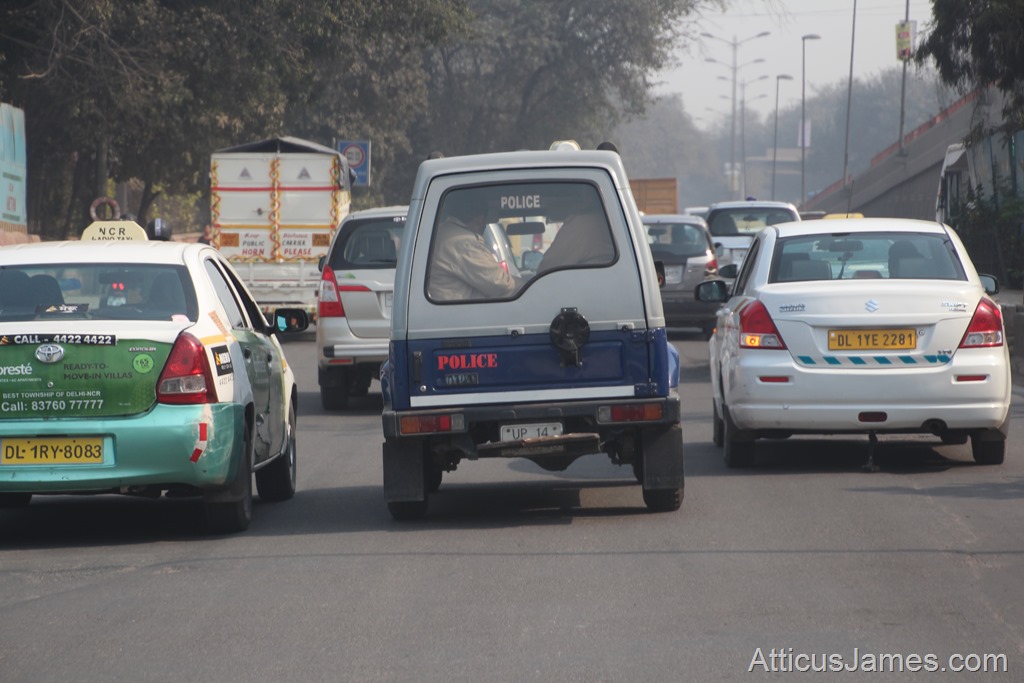 Lotus Temple
We left the hotel and went to the Lotus Temple, a Bahá'í House of Worship.  The outside is beautiful and amazing and is made of white marble.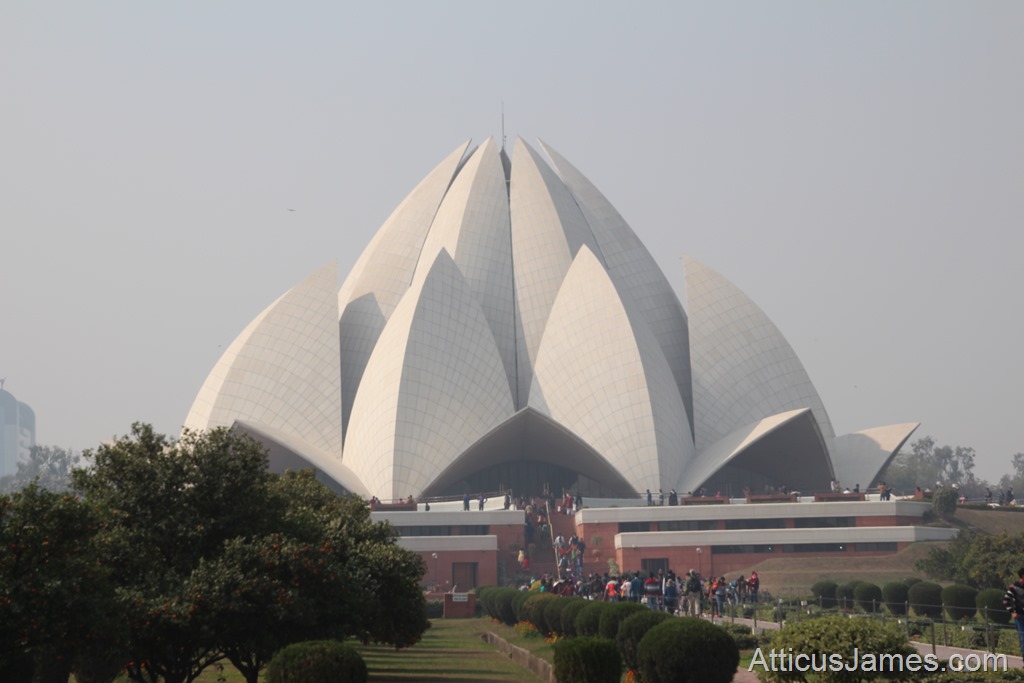 After that, we went to a Hindu temple, The Akshardham Temple.  This Temple  does not allow technology inside the gates. It was interesting getting inside the walls as the security is a cross between prison security meets theme park security meets airport security. I was stupid and forgot I had a flash light in my pocket.  Thankfully the guard was nice and let me pick up my flashlight on the way out.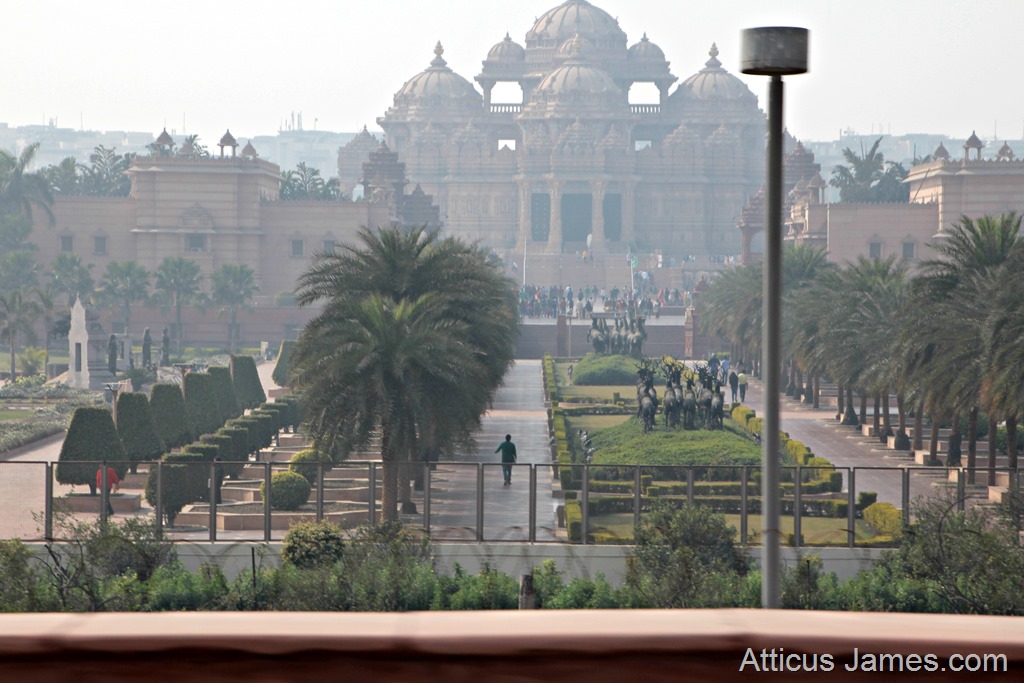 If you want to go inside the main temples you have to remove your shoes.  Once you are inside, it is all hand craved walls and gold everywhere.  It was just beautiful.  This Temple and the Lotus Temple are both fairly new.
Akshardham temple is worth checking out if you are ever in New Delhi. Over 70% of tourist visit here.  I would recommend Googling it.  There are pictures online of the temple and it is really beautiful.
I stopped taking pictures after we left the Akshardham.  I had only slept 3-4 hours since since leaving on Wednesday (we saw the temple on Friday 02-05-16). I just couldn't see straight anymore. When I got back to the hotel at 4pm I laid down and passed out until 4am on Saturday.
Next up is a guided tour of Delhi.  You can bet I will be taking a million photos just to try and give you a small taste of what we are seeing over here. This place is incredible.